Volocopter, the pioneer in Urban Air Mobility, presented the demonstrator of its VoloDrone. This marks Volocopters expansion into the logistics, agriculture, infrastructure and public services industry.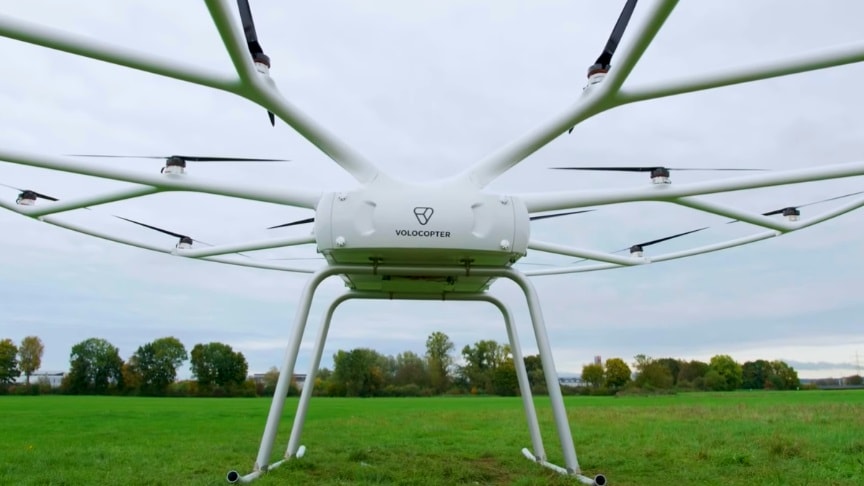 source/image: Volocopter
The VoloDrone is an unmanned, fully electric, heavy-lift utility drone capable of carrying a payload of 200 kg (440 lbs) up to 40 km (25 miles). With a standardized payload attachment, VoloDrone can serve a great variety of purposes from transporting boxes, to liquids, to equipment and beyond. It can be remotely piloted or flown in automated mode on pre-set routes.
The VoloDrone has been engineered to serve challenging missions across industries ranging from agriculture, logistics, and infrastructure to public services, offering time and cost advantages compared to existing solutions.
Advertisement
The first flight of the VoloDrone demonstrator in October 2019 marks the beginning of intensive customer interaction in real-life applications, which provides the basis for the serial product.