This is the Aston Martin Valkyrie, a limited production hybrid sports car by Aston Martin and Red Bull Racing, claimed to be the fastest street-legal car in the world.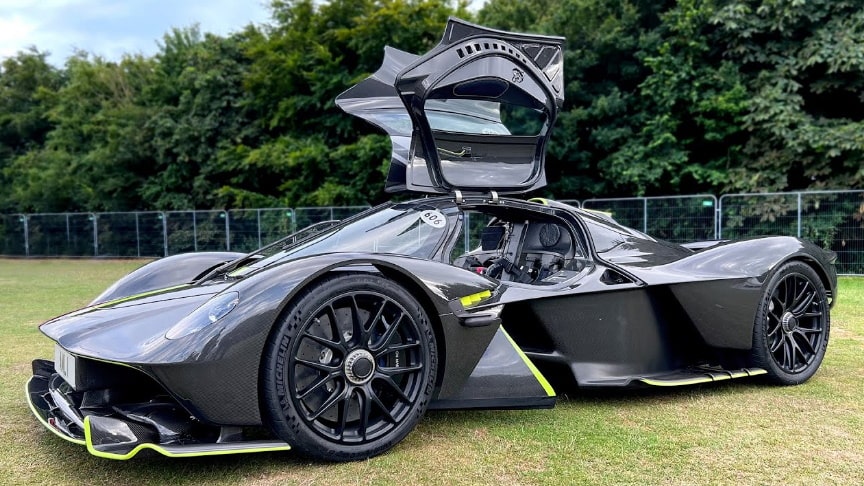 source/image: Supercar Blondie
The incredibly powerful hypercar has a 6.5 liter V12 engine capable of 1,000 horsepower and can go from 0-100 kph in 2.6 seconds! Watch the video from Supercar Blondie for more info:
Only 150 of them will ever be made making them ultra rare and each one will cost $3 million. We got to drive in the Goodwood Festival hillclimb which was crazy!
Advertisement
The exterior of the car is extremely aerodynamic for a sports car, with an extensively open underfloor, that works on the principle of the Venturi effect, that can fit an entire person,and is capable of producing 1,814 kg of downforce at high speed.