The Audi activesphere is a versatile concept car that combines the best of different worlds, from its drive system and suspension to its design and technology. The car is designed to be equally adept on both on and off the road, with a steering wheel and pedals that allow the driver to actively control the car, as well as autonomous driving capabilities for a more relaxed driving experience. The car also features classic proportions and lines, but can quickly transform into a pickup for transporting sports gear, with enough space for two e-bikes in the cargo bed.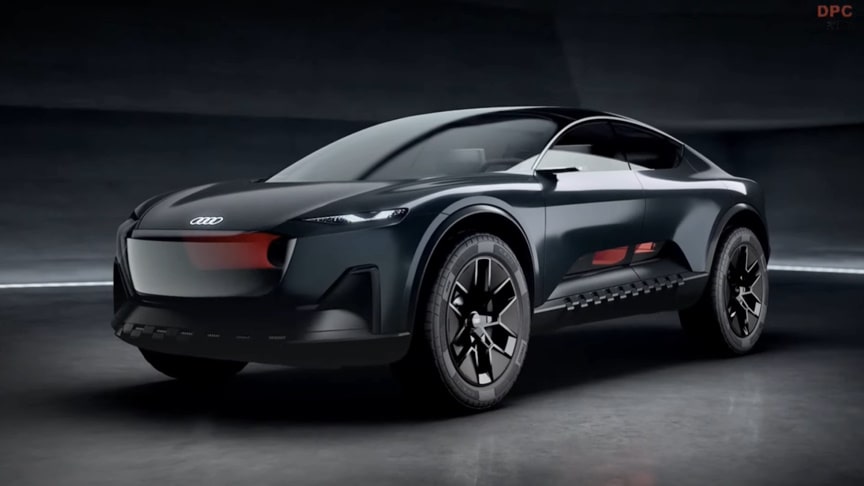 source/image: DPCcars
The car was designed and developed at the Audi Design Studio in Malibu, California, by Studio Manager Gael Buzyn and his team. According to Buzyn, the activesphere is a new type of crossover that combines the elegance of an Audi Sportback, the practicality of a SUV, and true off-road capabilities.
The activesphere is also an electric vehicle, with an electric drive and quick-charging technology from Audi's PPE modular system. The car has no local emissions, a range of over 600 km, and extremely fast charging times thanks to 800-volt technology. This makes it a sustainable, dynamic, and long-distance capable vehicle.
Advertisement
Standing 4.98 meters long, the highly elegant car is more than a mere luxury-class sports car, with impressive ground clearance, and large 22-inch wheels announcing its off-road talent. The Sportback rear of the activesphere can turn into an open cargo bed at the touch of a button./DPCcars