The Spyker C8 is a sports car produced by the Dutch automaker Spyker Cars since 2000.The design takes visual cues from the 1999 Spyker Silvestris V8 concept car but the proportions have been changed vastly.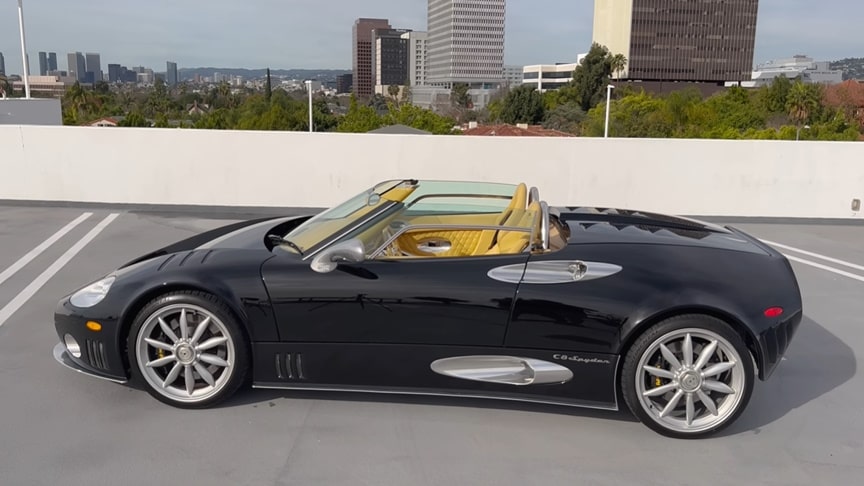 source/image: Doug DeMuro
The Spyker C8 is an amazingly cool and special car — and today I'm going to review it. I'm going to show you all the many quirks and features of the Spyker C8, and then I'll drive the Spyker C8 and show you what it's like behind the wheel — and I'll review the Spyker C8 driving experience.
The Spyder is the original base model of the C8, debuting at the 2000 Birmingham Motor Show.Equipped with an Audi 4.2L V8 engine making 400 PS (294 kW; 395 hp), the Spyder has a top speed of 300 km/h.
Advertisement
This engine is coupled to a six-speed Getrag manual transmission driving the rear wheels through a Drexler limited-slip differential. The C8 accelerates to up to 186 mph. In addision to that gearshifter, aluminium and the finest leather, in rare cases also Alcantara, define the interior. Various round instruments and toggle switches embellish the dashboard.