The optional dynamic all-wheel steering in the 2019 Audi A6 is unrivaled among the competition. It resolves the conflict of objectives between spontaneous steering response and superb handling stability. The system combines dynamic steering at the front axle, which uses an infinitely variable strain wave gearing, with a separate rear axle steering system with a spindle drive and track rods.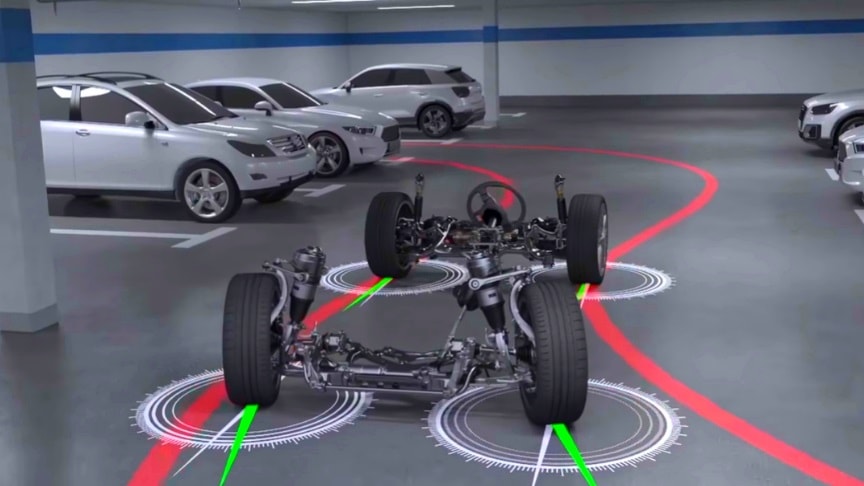 source/image(PrtSc): YOUCAR
As such, the steering angle at the front and rear axle can be adjusted independently of each other.When turning into a parking spot, the rear wheels steer up to five degrees in the opposite direction of the front wheels to help reduce the turning radius. The Audi A8 with available Dynamic all-wheel steering has a turning circle comparable to a smaller vehicle.
When changing lanes at highway speeds, the rear wheels turn up to two degrees in the same direction as the front wheels to help enhance directional stability and passenger comfort.The combination of the dynamic steering at the front axle and the rear-axle steering alters the overall steering ratio within a range from 9.5 to 17.0 – direct at low speeds and stable at high speeds.
Advertisement
The rear wheels are angled via an electric spindle drive and two track rods. At low speeds, they turn against the steering direction by up to five degrees, thus making it easier to maneuver and reducing the turning circle by around one meter. At medium and high speeds, they turn with steering direction by up to two degrees, which raises stability. The large sedan handles even an abrupt lane change smoothly and serenely./audi-encounter