The AYRO Vanish is a utility low-speed electric vehicle (LSEV) unlike any other on the market to support campus mobility, last-mile delivery and micro distribution.The Vanish boasts a payload of up to 1,200 pounds (544 kg), which is fairly close to many standard-sized pickup trucks.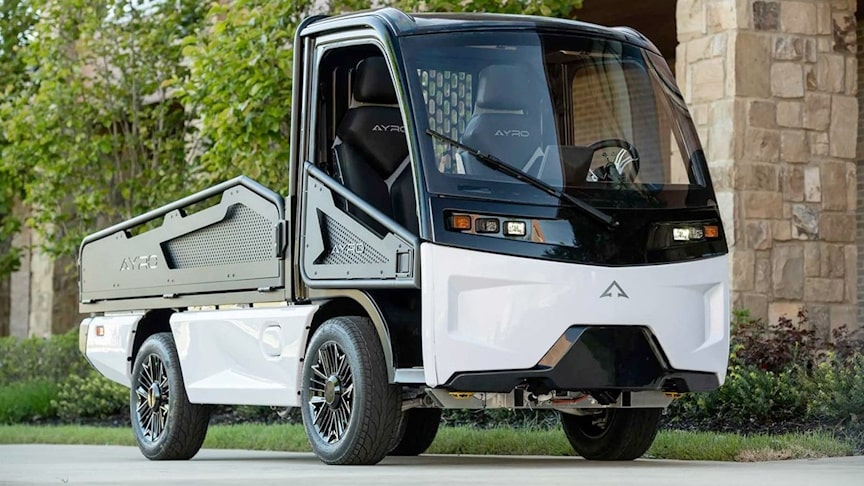 source.image: AYRO, Inc.
The lightweight architecture of the AYRO Vanish is designed to limit vehicle weight and maximize payload capacity. The vehicle offers highly adaptable bed configurations to support both light- and heavy-duty needs in a variety of applications.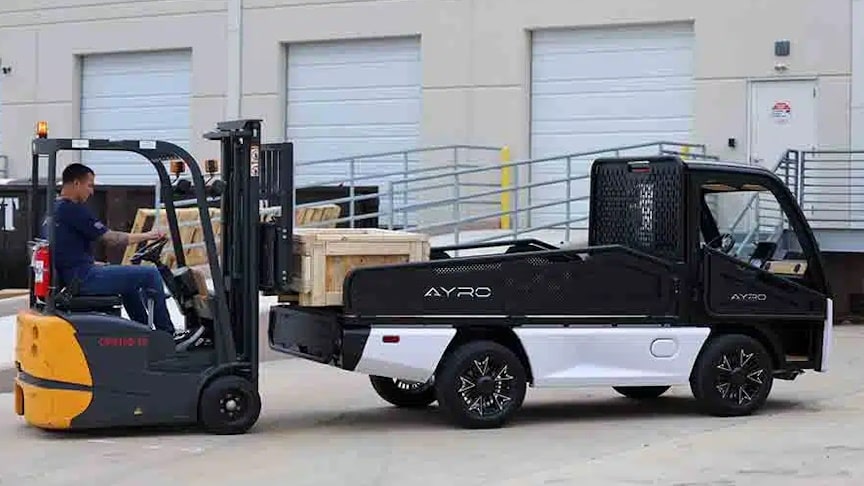 source.image: AYRO, Inc.
The AYRO Vanish addresses a market that falls between full size trucks and golf and utility carts. With the payload capacity of a pickup truck, it's still compact enough to navigate narrow pathways and double doors.
Advertisement
The top speed for the road-legal version is 25 miles per hour, while the non-street-legal version is limited to just 20 mph.The Vanish is powered by an axial flux electric motor that draws electricity from a lithium-ion battery pack.
Vanish offers highly adaptable configurations. Optional rear cargo configurations, including food boxes, flat beds, utility beds with three-sided tailgates, and van boxes for secure storage.Every detail was considered, from frame to tires, technology to seats, and the result is a utility LSEV with components primarily sourced in North America and Europe, with vehicle assembly and integration in our Round Rock, Texas facility.