While traditionally referring to tiny houses built on trailers, the tiny home movement is, at its essence, about downsizing living space and embracing a minimalist lifestyle. With those guidelines in mind, living in a bus, RV or camper falls under this movement.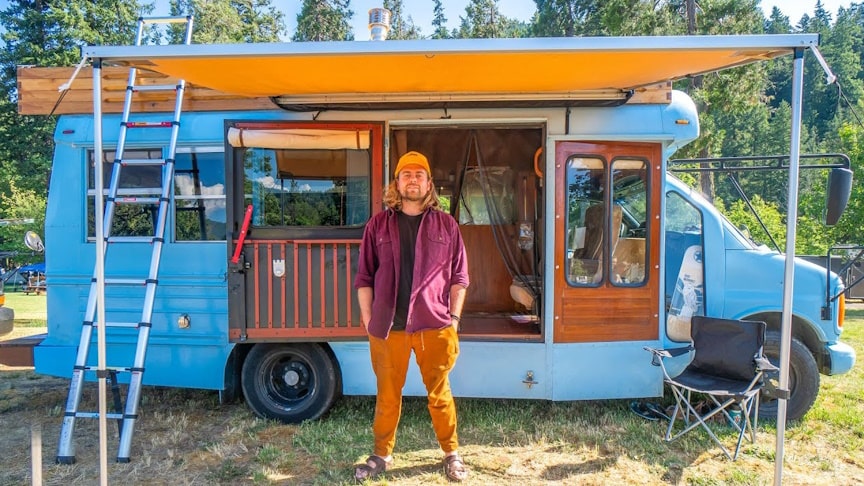 source.image(PrtSc): Tiny Home Tours
A skoolie is a school bus converted into a living space. The result is a cross between a tiny house and a camper RV. Skoolies typically look more like a tiny house inside but still maintain their bus looks on the outside.
Weston has been working on converting his short school bus into a home for over five years now. For as long as Weston can remember, he felt inspired by the tiny living movement, & when a short school bus went up on Craigslist for less than $3K, five miles from his house, he knew it was time to take a leap of faith & go for it.
Advertisement
His skoolie features a giant L shaped couch with a massive dining room table, a kitchen, shower, & plenty of storage. Complete with Brazilian Cherry wood finishes, his skoolie is the perfect home on wheels.