Shotis puri is a traditional Georgian bread, usually served with every meal. Baking the bread, however, can get a little extreme.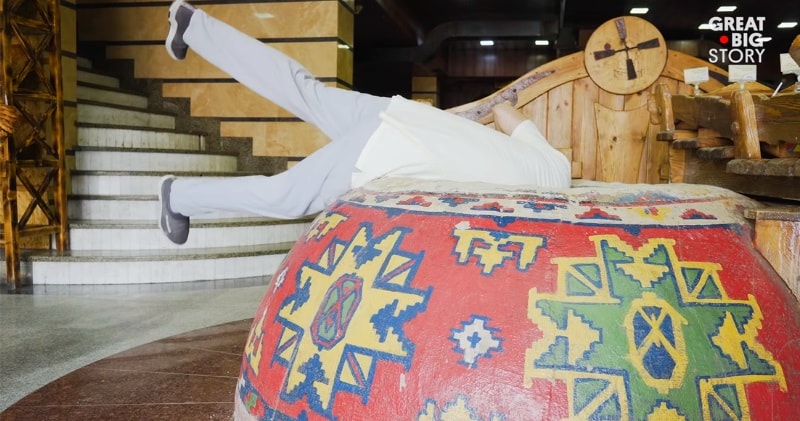 source/image: Great Big Story
For a new baker interested in venturing into the world of shotis puri, be prepared to dive headfirst … literally.
The bread is baked in a tonir—a deep, clay oven onto which the unleavened dough is stuck. After the bread has been baked, bakers must dive headfirst into the hot, hot oven to retrieve their goods.
Advertisement
No one knows the process better than Skhirtladze Davit. For the past 16 years, he's been enduring the heat, all for the love of bread.