In this video, we're touring a beautifully built tiny house on wheels that's easy to move around thanks to its lightweight design and ability to go on the road without a special towing permit.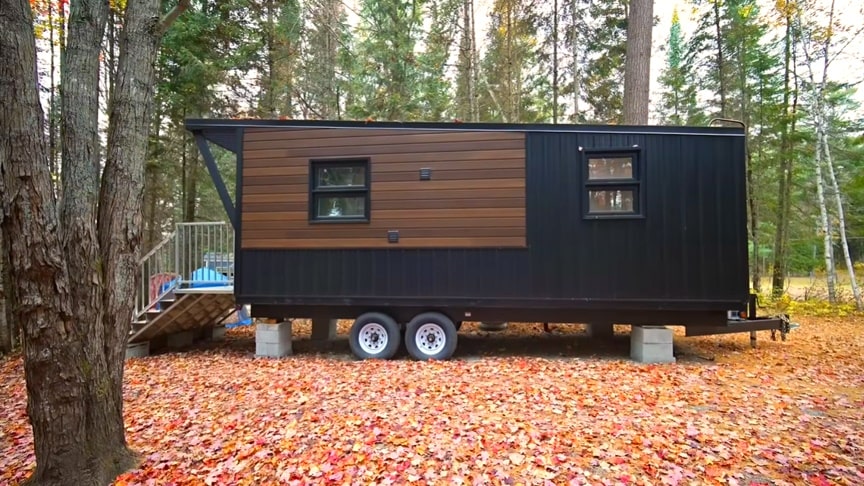 The Nomad tiny house by Minimaliste is 24' long by 8.5' wide, so it's super compact but surprisingly it still fits everything from a U-shaped dinette to a main floor bedroom and even a mini bathtub.
Because it's designed to be so mobile, it has dual systems to run off-grid or be hooked up to electricity and plumbing. It also has a retractable folding deck at the end for instant outdoor living space wherever it's parked.
Advertisement
The interior look is contemporary with the clean lines and wood features. The layout is compact but optimized, still bringing the homey feeling to the occupants.