Meet Erin & Steve as we tour their 45-foot Heartland Cyclone Toy Hauler they live in full time with their four children. When their oldest son began to question why his dad was working so much, Erin & Steve decided they needed to make a change.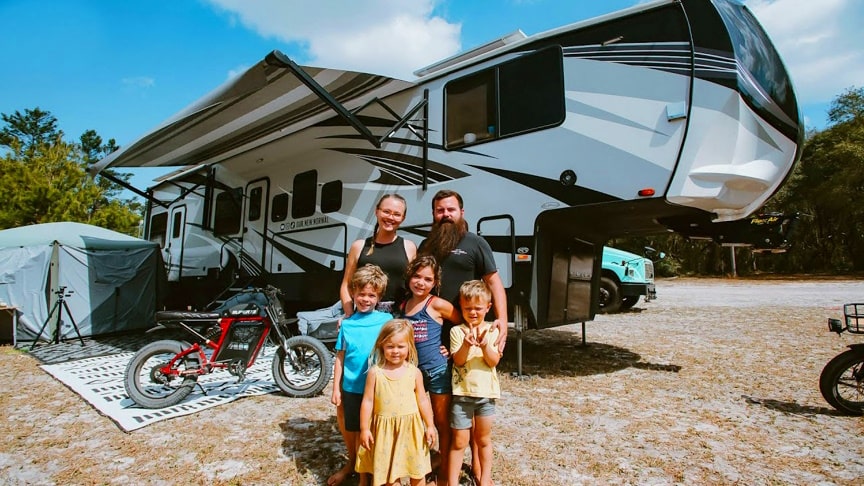 Initially, they purchased their mobile home to only use on the weekends to squeeze in some quality family time. After a two-week vacation to Florida, where they met other people living in their RVs full-time, they decided to sell everything they owned and prioritize spending time together as a family.
Their camper features a U-shaped kitchen, a large living room, a kids' bedroom, a half bath, a full-sized bathroom, & a main bedroom.
Advertisement
In addition to all the built-in features of their rig, Erin & Steve have tons of luxury amenities such as an espresso machine, ice machine, & a separate washer & dryer.