Daniel Yudchitz and his father, Bill, are both architects who took their love of craft, cabins, and Swiss precision in architecture (e.g. Peter Zumthor) and created a CNC-cut cabin crafted to a fraction of an inch.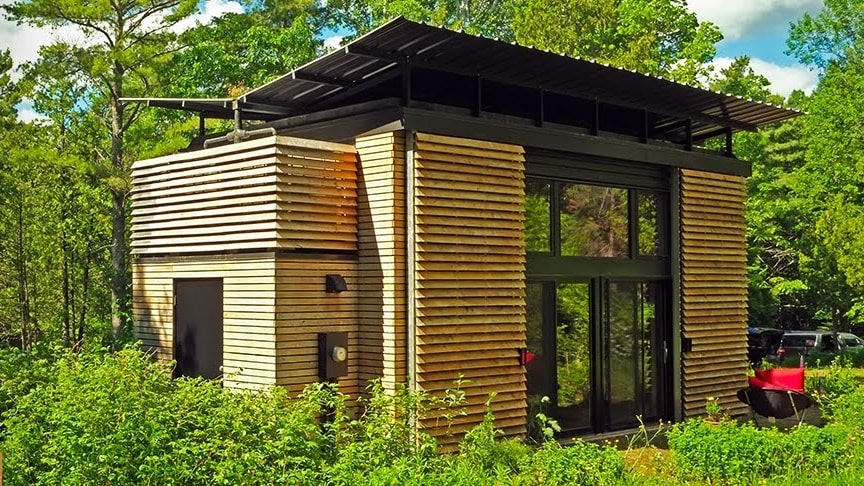 The home is built with interlocking structural panels and can be disassembled. In fact, the father/son team built most of it in their parking lot, moved it, and completed the build on the grounds of a state fair before moving it once again to its final resting place on their property on Lake Superior (in far north Wisconsin near Bayfield).
The furniture was built to interlock and morph from table and benches into a disabled-accessible bed.The "kinetic facade" – insulated shutters that slide shut- closes up the home to control heat gain.
Advertisement
There's a butterfly roof that captures rainwater and geothermal heating.The interior is cut from Baltic birch and the exterior rain screen is local White Oak.