APT 70 is part of the #eVTOL family of vehicles we are developing and can reach speeds of more than 100mph and has a baseline payload capability of 70 lbs.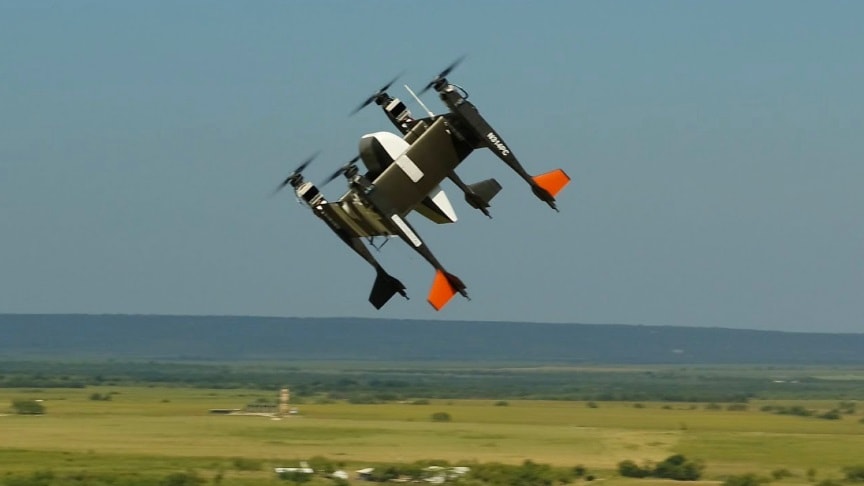 source/image: Bell Flight
Bell's APT systems allow for flexible mission capabilities while keeping operations simple, efficient and fast; they are capable of twice the speed and range of a conventional multirotor. The vehicle is designed for rapid deployment, quick reconfiguration, and nimble battery swap and recharge.
Through the NASA Systems Integration and Operationalization (SIO) demonstration activity, Bell will use the APT 70 to demonstrate a simulated commercial mission in the national airspace system and conduct beyond visual line of sight (BVLOS) flight operations. The demonstration is expected to be held in mid-2020.
Advertisement
Bell is also in collaboration with Yamato, a Japanese third-party logistics provider, to integrate Yamato's package handling system into APT 70 providing an exceptional customer experience for on-demand logistics services. The Bell and Yamato team conducted a demonstration today showcasing their systems working together in preparation for entry into service anticipated by the early-2020s.