Walk with us through this 39" x 10'4″ x 13'4″ #HomesteaderFloorPlan in a #Gooseneck trailer. We built this beauty for a family of 5 who named their new home #QuiteAParty – an awesome #LonesomeDove reference for a #TexasTinyHouse!#IRTHome35 features FOUR separate sleeping areas with the master bedroom in the #Gooseneck.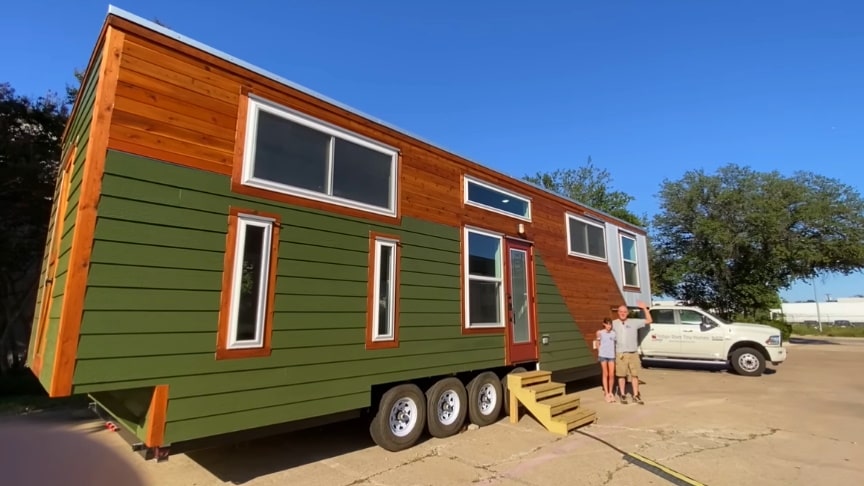 image: Indigo River Tiny Homes
Mom & Dad have a Queen Size Pop-Up #StorageBed and tons of stand-up space on 3 sides of the bed! The double wardrobes & over the bed cabinets bring plenty of storage.All three kids have a private loft bunk with space for a twin bed and a little floor space plus built-in storage.
The kitchen has everything you need to feed a family: extra large fridge, 4 propane burners, a full-size oven, built-in microwave, tons of storage including 4 slide out pantries and a peninsula dining bar that seats 3.
Advertisement
The living area is huge with enough space for a full-size sofa + some chairs or bean bags & end tables. The entryway landing is raised to accommodate the wheel wells and provide TONS of space for shoe storage & backpacks. There are even extra cubbies for the dog's things or overflow pantry items.