Mariryan and Heather are adventure-seeking, earth-loving triathletes that have taken their passion for life and designed a world around it.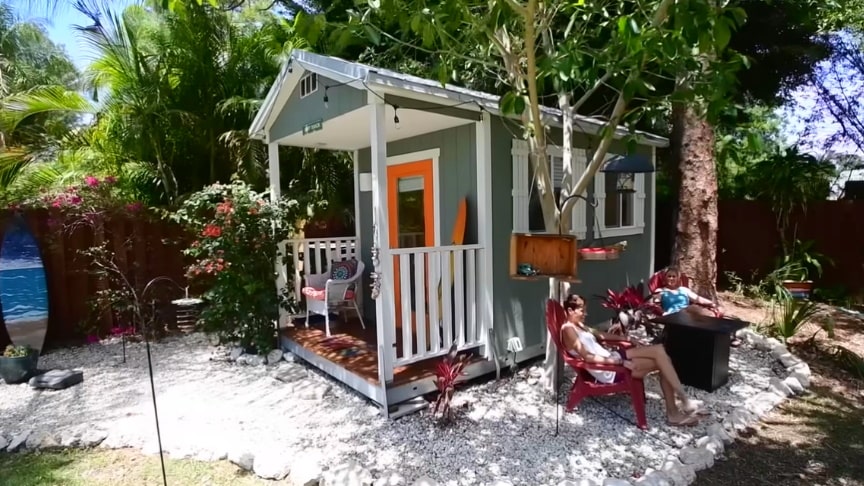 image: Tiny Home Tours
Next to a magical garden sits an industrial-sized composting system to ensure everything they grow and eat gets used to nurish the food they're growing! The plants are surrounded by beautiful trees and flowers, with the Surf Shack as a centerpiece. Watch the video from Tiny Home Tours:
The interior of this compact tiny home has a functional layout designed to suit a solo traveler or close couple. The Herringbone countertop is eye-catching and complements the other woodwork throughout the house.
Advertisement
A loft holds the bed and sits just above the main lounge area, with a couch, a small bar, and plenty of natural lighting. There's a micro bath with a narrow shower and Nature's Head composting toilet. Everything is just the right size for a cozy surf shack!