We loved touring this 30-foot long and 8.5-foot wide tiny house on wheels, it has a layout that we feel is very functional with a large (relatively speaking!) living room and sofa bed, 2 sitting areas that could be used as a work space and a dining table, a massive kitchen with all the mod cons including a dishwasher (that we accidentally turned on while filming).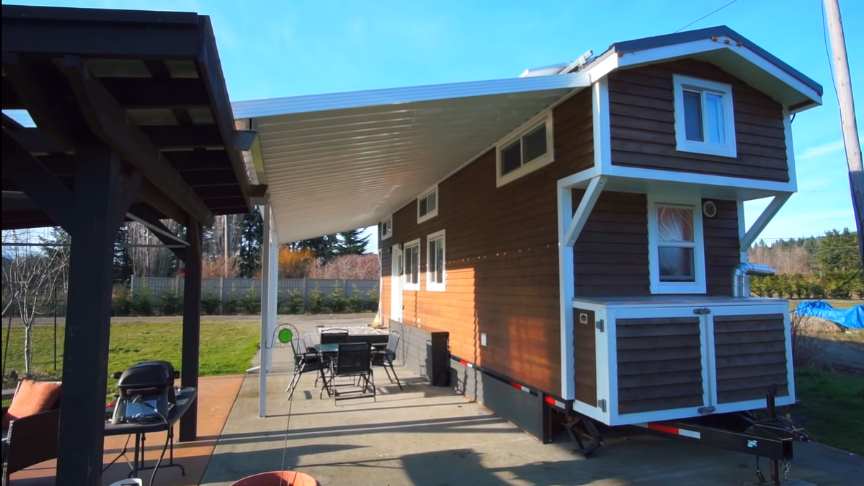 source/image: Exploring Alternatives
And a spacious bathroom with an extra large stall shower, space for a washer dryer combo, and to hang clothes. In addition to the sofa bed, there are two full-sized lofts, one that is accessible with a staircase and one with a ladder that tucks away when not in use.
We were impressed with all of the ventilation options in this house, it has loads of windows, a Lunos HRV system, and fans in the bathroom and above the stove.
Advertisement
In the summer months it is mostly powered with the 17 solar panels on the roof, and in the winter it gets plugged in using an extension cord since the heat is electric and there's no way solar could keep that going.A special thank you to the owner of this tiny house who gave us a few hours to film this beauty.Exploring Alternatives