This time I tried to make a sword similar to those of the 13th century, but I used modern machines and materials. I used the spring steel, some wood and some kind of faux leather.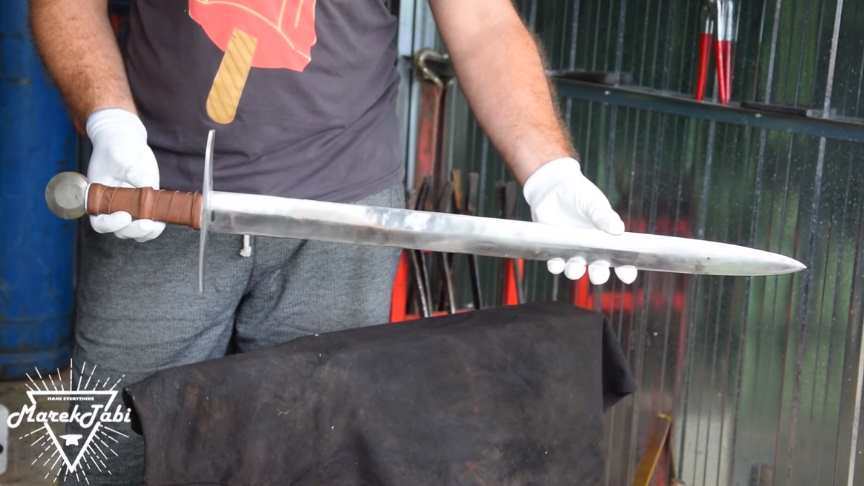 source/image: Marek Tabi
The whole sword weighs approximately 1400g. To my surprise, after chopping into metal, it did not deceive and did not get any harm at all, except few scratches.Watch the video from Marek Tabi for more info:
Sword design in the late medieval period evolved in direct response to rapid growth of the armor of the late medieval era.Sword making, historically, has been the work of specialized smiths or metalworkers called bladesmiths or swordsmiths.
Advertisement
Swords have been made of different materials over the centuries, with a variety of tools and techniques. A good sword has to be hard enough to hold an edge along a length which can range from 18 in (46 cm) to more than 91 cm. At the same time, it must be strong enough and flexible enough that it can absorb massive shocks.