The A340-600 is the largest-capacity member of Airbus' A340 Family, with an overall length of 75.36 metres and accommodations for 320 to 370 passengers .With exception of the number of engines the A340-200 and -300 are nearly identical to the A330-200 and -300. For the A340-500 and -600 not only span and fuselage length have been enlarged but also wing chord, horizontal stabilizer and engines.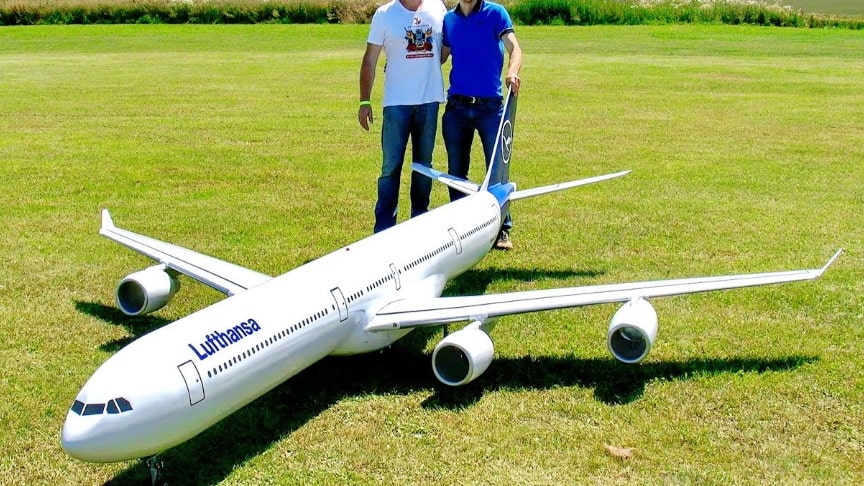 source/image(PrtSc): RC MEDIA WORLD
The A340-600 has one of the longest fuselages of all airliners in service worldwide. 379 planes of all versions have been built until production was terminated in 2011.
In this video we have a giant scale RC RC Airbus A-340-600 airplane which is powered by 2x JetCat Turbine engines, the model airplane has a wingspan of 2.94m, a length of 4.72m. The take off weight of the airplane is app.24.95kg.
Advertisement
The pilot of this airplane in this video is Rainer Kamitz, the builder of this airplane is Lukas Kühnel.The sound of the engines of this giant A340-60 is almost like the real thing./RC MEDIA WORLD