Our good friend Dave displays this quite large and utterly amazing F-16 Fighter Jet. With it's 6 litres of JET A1 fuel it can flying for 7-8 minutes executing scale manoeuvres exactly the same as the full size F-16.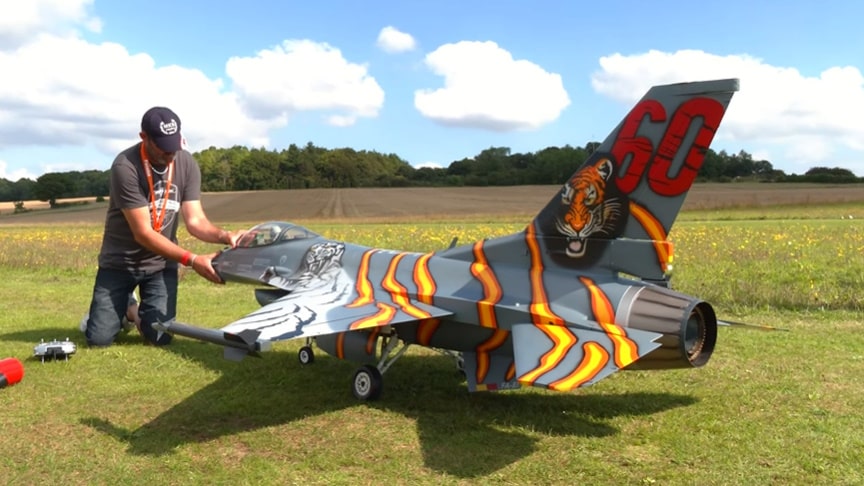 source.image: Essential RC
The entire fuselage can be split, strategically placed between turbine and thrust tube, allowing for the entire fuselage to come apart with just five screws and two connectors for easy transport to and from the field.Front nose cone can also be removed by unscrewing the pitot tube.
The airplanes wingspan is 2,115mm, the length is 3.060mmm and the weight is 22.1kg. The giant airplane is powered by Jetcat P250 turbine engine producing 34 to 45lbs of power.The airplane is build from full composite construction, lightweight and strong,two piece wing and two piece full flying stabiliser, both fully removeable
Advertisement
The F16 Cobra jet is truly large scale model, making it not only look amazing, and dramatic, but it adds to the stability of the model in the air. The power that this plane packs allows it to perform a full aerobatic display: inside loops, outside loops, axial rolls, and spins are all possible.