In 1948, BMW's postwar motorcycle production recommenced with the R24 single but it would be another 12 months before a twin-cylinder model became available again. This was the R51/2 based, as its designation suggests, on the pre-war R51.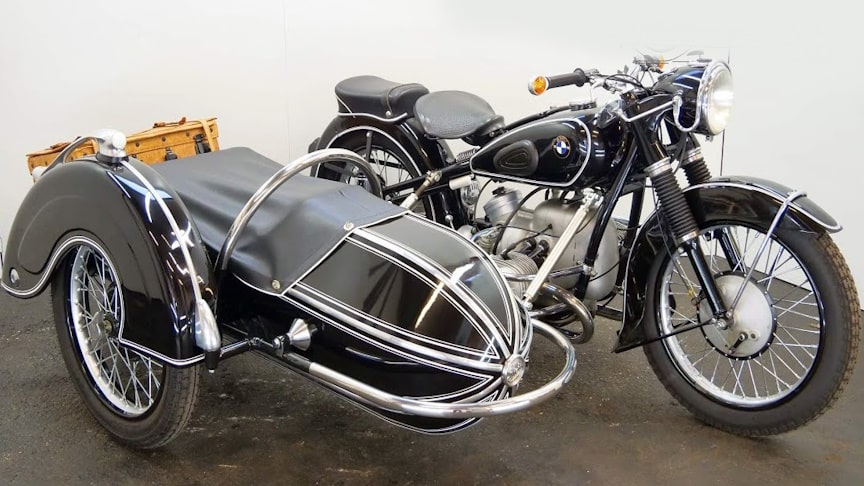 source.image: classic-motorcycle.com
Improvements incorporated into the R51/2 included a two-way damped front fork, gearbox mainshaft damper and strengthened frame. In truth, the R51/2 was only a stopgap model to get production under way while BMW worked on something more modern.
Its replacement, the R51/3, arrived in February 1951 and despite the similarity in designation had an entirely new and much neater looking engine incorporating a single, gear-driven camshaft and crankshaft-mounted generator among a host of other advances.
Advertisement
Sturdy, powerful, space for 2 and a bike for long distances these keywords describe this R51/3 combination. This bike is fitted with a 12V VAPE ignition/dynamo and a replica Steib S350. It has been restored to high standard some time ago and is in superb condition.