The Cicaré CH-8 is a series of ultralight, kit-built helicopters based on a single-seat Argentinian design from the late 1980s.An ultralight helicopter, two-seater side by side, maneuverable and efficient with engine alternatives from 135-140 hp that make it an extremely agile machine.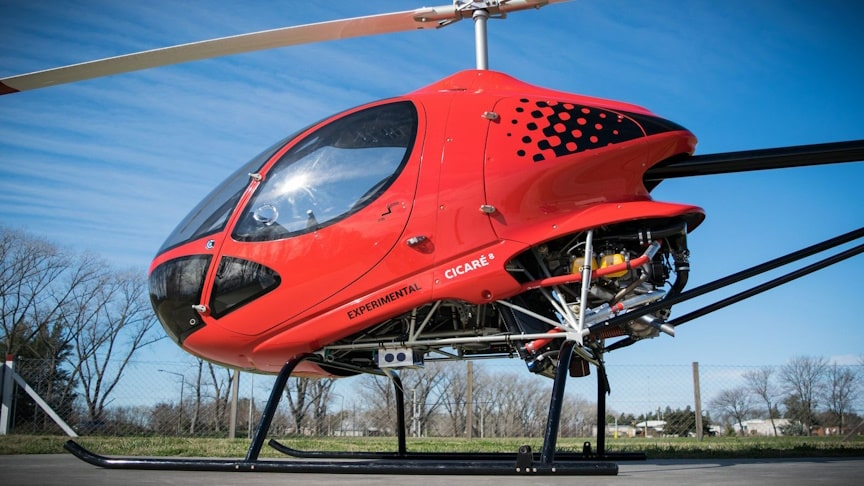 source.image: CICARÉ
Fed by two 32-liter fuel tanks, which offer 2.5 hours of flight and a low operating cost. The design of its semi-rigid rotor allows sharp maneuvers with very low vibrations even at maximum power.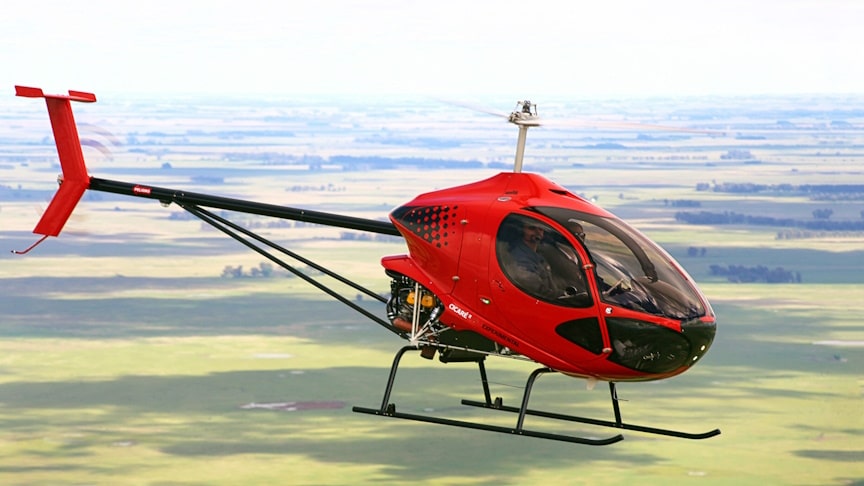 source.image: CICARÉ
Entirely made of carbon fiber, the cockpit is a lightweight cage-shaped semi-monocoque capable of absorbing energy by deformation for the protection of its crew, complemented by the fuselage of Chrome Molybdenum Steel SAE 4130 of aeronautical quality and welded in a reticulated way.
Advertisement
Designed for comfort and ergonomics of its crew. Upholstered in genuine bovine leather and available in various colors. Under the seat includes a comfortable compartment for personal items.Unique patented design with removable copilot arm and self-adjustable height on both sides for easy access.
Adjustable pedals to the hight of the pilot and Co-pilot.The main rotor is formed from composites and is a teetering, semi-rigid design with 6° of twist. The pod-and-boom fuselage has a carbon fiber and epoxy resin cabin with a long transparent forward-opening canopy. This large windshield allows the pilot to see the tip of the ski,d making easier to get a ground reference while landing.