A 1968 NASA-sponsored study of a large multipurpose launch concept.A potential application of this launch vehicle concept is for launching future manned interplanetary, extended lunar, and large space station payloads.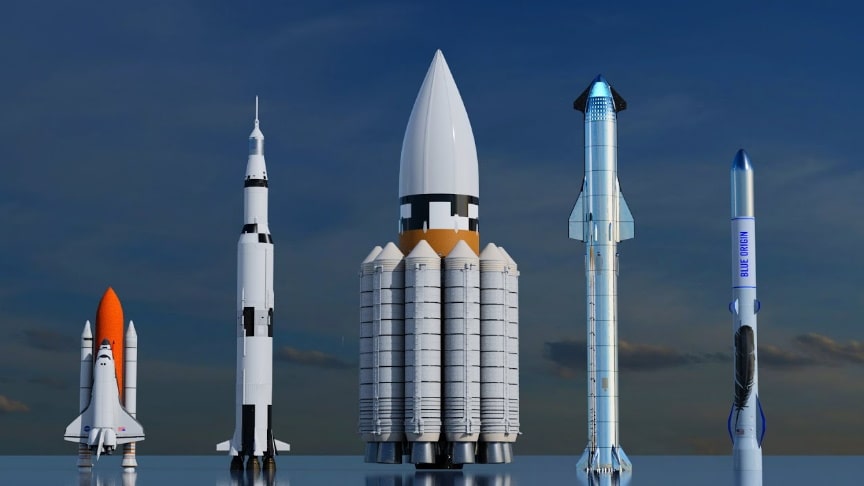 source/image: Hazegrayart
For many missions, the payload versatility of the launch vehicle system could be used to orbit the total payload requirements in a single launch, obviating the need for orbital assembly. Watch the video from Hazegrayart:
Previous mission analysis information indicated that a payload capability from one to four million pounds to low earth orbit would adequately cover the range of these mission requirements.
Advertisement
The concept is a "building-block" vehicle system that features a main stage capable of single- stage-to-orbit operation and add-on stages, either boost assist or upper stages, that afford a broad range of payload capability.Ten 372-inch solid motors would have resulted in a payload up to 4.2 million pounds