The BRUKS Drive-Thru Truck Dumper is the most time and space efficient design on the market for unloading chip trailers. It is designed to maximize both throughput and real estate.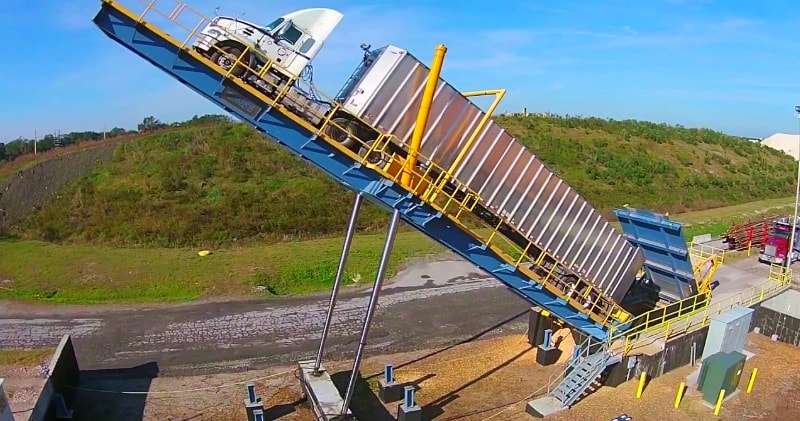 BRUKS is a global leader in mechanical-engineering and equipment supply for the bulk materials handling industries. Similar to other BRUKS designs, it requires very little operator interface and provides for safe and efficient unloading of trucks.
The Drive-Thru design is proven and has been employed in operations for many years handling a wide variety of material types.The platform can be custom designed to handle a variety of lengths and weights.
Advertisement
The platform is designed to raise to a maximum angle (65 degrees) causing the material to flow freely into the hopper. The full lift and lower cycle is completed in approximately 3.5 minutes.