The Harley Davidson BLUE EDITION is a handmade motorbike par excellence, which took over 2,500 hours of work to produce.This motorcycle, which is customised by hand in Maienfeld, is the ultimate in self-expression.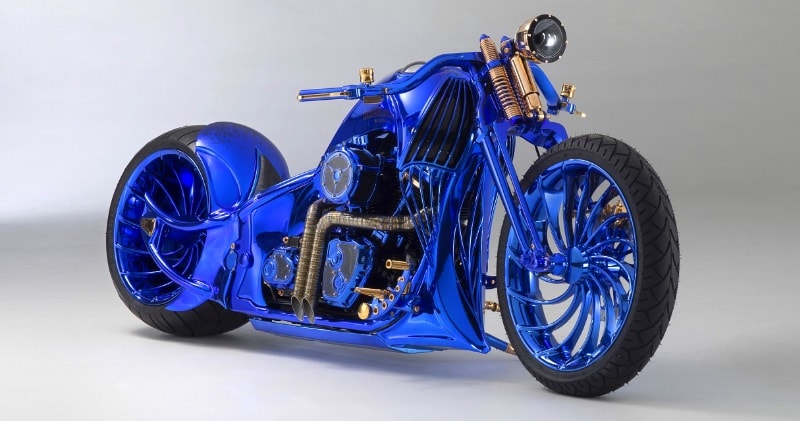 source: bucherer /image(PrtSc): harley
But it is not only the 360 diamonds, gold-plated screws, two safes that are integrated into the tank and contain a one-of-a-kind watch from Carl F. Bucherer as well as rings from Bucherer Fine Jewellery, or the thrilling design of the engine that make this iridescent blue bike – the only one of its kind in the world – a true work of art.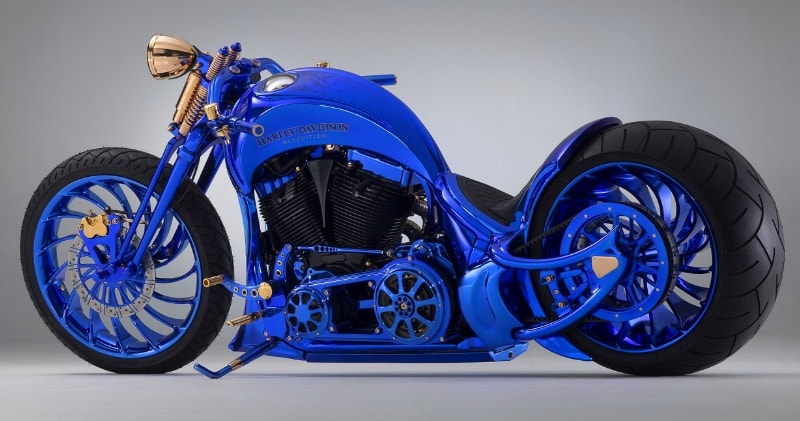 source: bucherer /image(PrtSc): harley
At 1.8 million CHF, it is also the most expensive motorcycle in the world. The Harley-Davidson BLUE EDITION is based on a Harley-Davidson Softail Slim S. However, there is not a great deal left that is reminiscent of the initial model with its cool vintage style.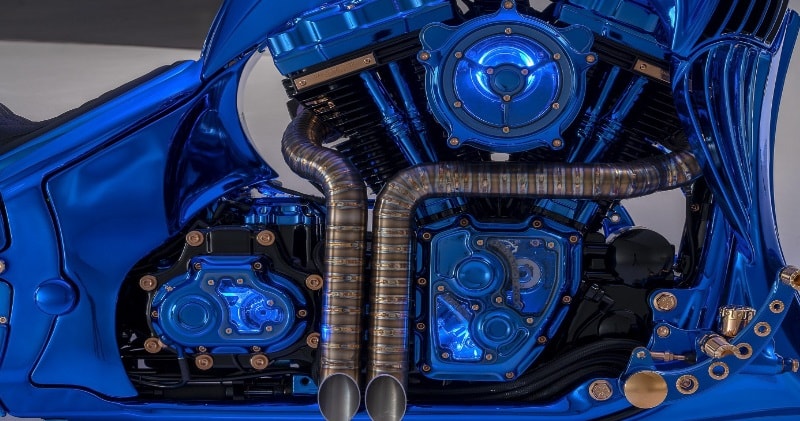 source: bucherer /image(PrtSc): harley
The complete frame of the motorcycle is welded seamlessly, and even the rims are custom-made. The rotating camshaft is visible through a window in the camshaft housing, as are the valve control and the gold-plated throttle valves.
Advertisement
Heat-resistant LED lights illuminate the scene. The Harley-Davidson BLUE EDITION is thus the world's first motorcycle to have a motor that is lit up from the inside. Various parts of the motorcycle are also gold-plated.
It took the watchmakers of Carl F. Bucherer, the jewellers of Bucherer Fine Jewellery and the specialists of Bündnerbike a year to design and produce the Harley-Davidson BLUE EDITION. A team of eight employees from both companies contributed all of their expertise.