In today's video I want to show you unique and and extremly hard to build art project! Domino giant match chain reaction! Smallest match is 5cm and the largest one is about 1.4 meter!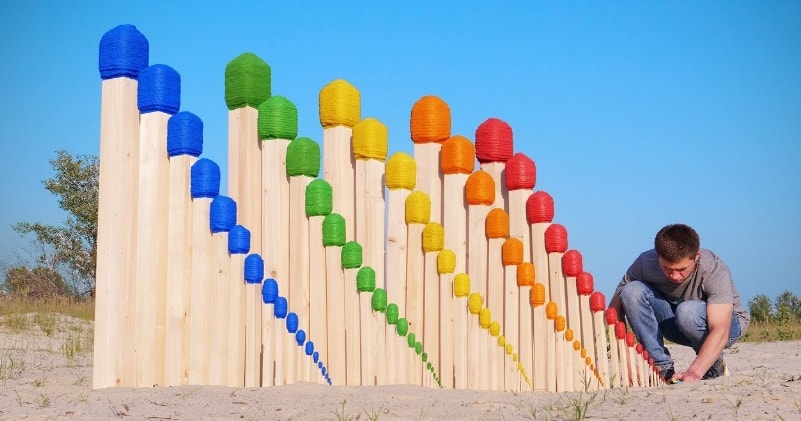 source/image: The Q
There was used 5 different macth types to find out which one burns faster. This project took a lot of hours! So hope you enjoy it! Watch the video from The Q for more info:
Gathering materials for this project is a bit of a guessing when it comes to how many matches you will need.
Advertisement
After all your hard work and patience, its time to find an outdoor spot to place your creation. Our design took about 1 minute from the first spark to the last.