Building a Rain Roof as another option to harvest rainwater for home, garden or livestock use. Specifically this is set up for my rainwater garden area but could be used for just about anything. This project started out originally as a roofing test prop I made to conduct a desert roofing test.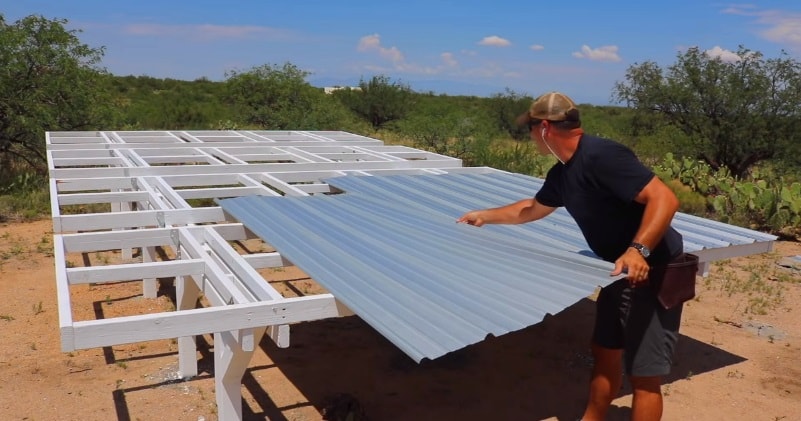 source/image(PrtSc): homesteadonomics
Once that was done, the goal was to make the existing framework into a rainwater collection project. I show the conversion of the test prop into the current roofing configuration, how it works, a little about the rainwater garden area and then I try to answer some questions about the project.
Watch the video from homesteadonomics for more info. Rooftop Rain Water Harvesting is the technique through which rain water is captured from the roof catchments and stored in reservoirs.
Advertisement
Harvested rain water can be stored in sub-surface ground water reservoir by adopting artificial recharge techniques to meet the household needs through storage in tanks.The Main Objective of rooftop rain water harvesting is to make water available for future use.