The Ducati MIG-RR is a true high-end e-mtb developed by Thok Ebikes specialists in close collaboration with Aldo Drudi's D-Perf and the Ducati Design Center. Based on the MIG series, the Ducati MIG-RR is equipped with an aluminium frame with a new geometry.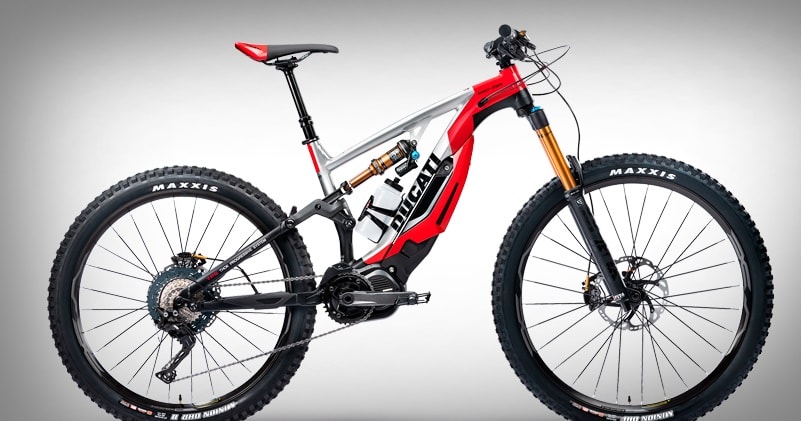 A 170 mm of front travel and 160 mm on the back, components of the highest level, the bike and its exclusive livery having been designed by Aldo Drudi with the Ducati Design Center collaboration.
Ducati has also specced its bike with a 29er front wheel, while the Thok is 27.5in at both ends.The Ducati MIG-RR is powered by Shimano's Steps E8000 11-speed Shimano XT gear set.
Advertisement
Powering the MIG-RR is a 250 Watt Shimano Steps E8000 motor weighing just 2.8kg, producing a staggering 51.6ftlb of torque it's powered by a 504 Watt-hour battery positioned underneath the down tube of the frame.It's a pedal-assist setup so you'll still have to do some work.