Bringing Mobility into Future DimensionsTo provide the user with mobility and be a good partner, CanguRo exploits fuRo's transformation technologies. CanguRo Mobility Robot, is a three-wheeled robot that you can ride, or walk ahead and it will follows you along.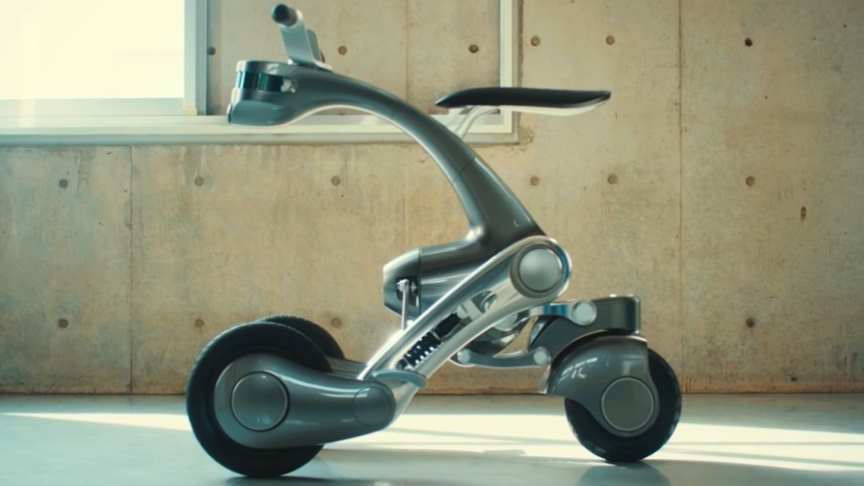 source/image(PrtSC): fuRomovie
In ride mode, CanguRo is an efficient provider of mobility. In roid mode, it operates as an intelligent robot partner.The new category is named RideRoid, a combination of ride and roid.
CanguRo assists a person as a partner robot. When the person wants to move, it automatically transforms itself into a vehicle.Following CanguRo, we will continue to produce many more RideRoids in the future, wishing to have them run around the world like cars and motorcycles today.
Advertisement
If you feel tired, you can ride CanguRo in the transporter mode as well. The robot weighs around 64 kg and can run along its owner at a maximum speed of 10km/h.Part of the suspension lies in the rear 10-inch wheel, while the two front wheels each house a motor. For now, there's no information on the motors./furo