The Koenigsegg Gemera is a limited production four-seat plug-in hybrid grand tourer to be manufactured by the Swedish automobile manufacturer Koenigsegg.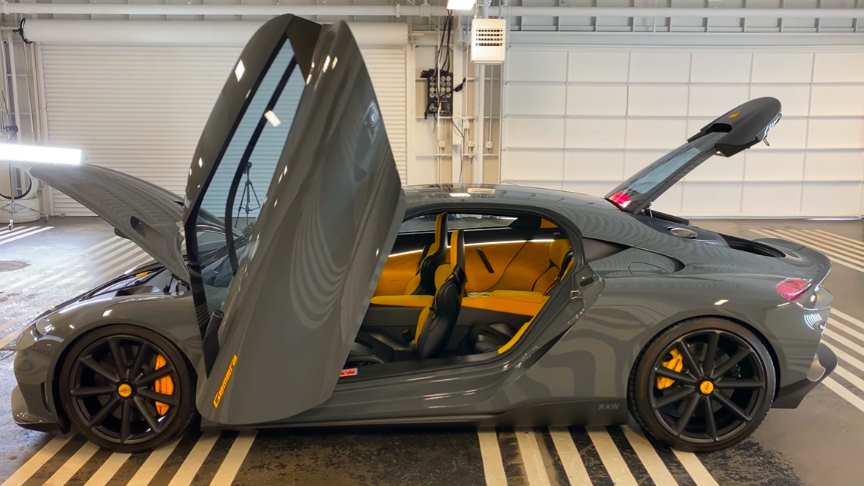 source/image(PrtSc): Doug DeMuro
The Koenigsegg Gemera review is here! Today I'm taking you on the most thorough tour yet of the Koenigsegg Gemera, and I'll show you all the quirks and features of the Gemera — and I'm going to show you the Gemera in detail, inside and out. Check out my Koenigsegg Gemera review!
The Gemera is the first four-seater car built by Koenigsegg and the first to be powered by a compact engine. Power comes from a 2.0 litre Koenigsegg Tiny Friendly Giant (TFG) three-cylinder with 2 turbochargers camless piston engine driving the front wheels, rated at 600 hp and 600 N⋅m of torque, as well as three electric motors (two at the rear and one at the front), with a combined peak output of 1,700 hp.
Advertisement
The engine uses a system of solenoids to activate the intake and exhaust valves instead of conventional camshafts. The engine also features cylinder deactivation with which it is claimed to be 20 percent more fuel efficient than a typical four-cylinder engine of the same displacement./wikipedia