We see an electric vehicle for all of us – the contractor, small business owner, fleet operator and next generation. Get ready for more productivity, more space and more return on investment no matter if you're the 1st owner or the 4th. That's how we're building electric vehicles… for everyone. Canoo's pickup truck was built with several unique features to help customers do more with their vehicles.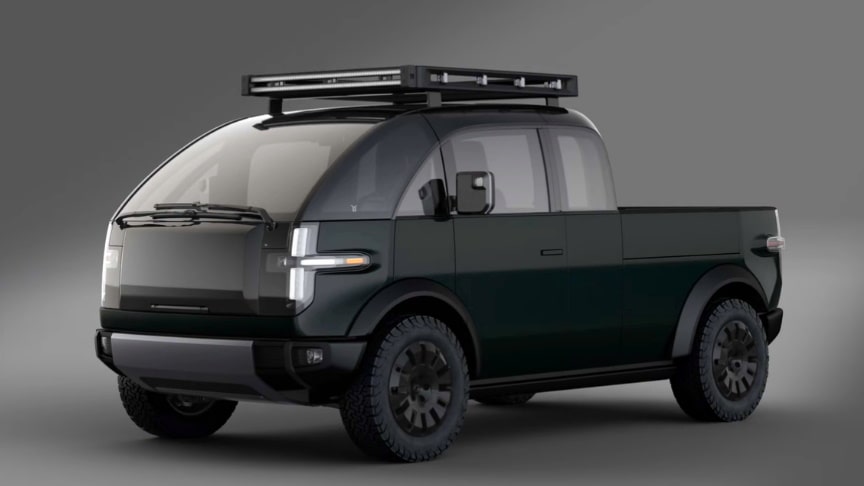 The Canoo all-electric pickup truck has a futuristic look that features soft, elegant curves. The pickup features a front cargo storage area that can hold tools or gear, also includes a fold down worktable with electrical outlets.Both sides of the vehicle house a flip down table in two expandable depths.
Built into the side panel of the truck bed, the flip-down side table becomes a workbench with multi-functional power sources in close proximity.The truck bed is modular with the use of Canoo's space divider system designed to keep items separate and secure.
Advertisement
The pickup truck will have up to 600 hp and 550 lb-ft of torque, a payload capacity of 1800lbs, and a battery range of over 200 miles.The exact dimensions are 112.2 inches for the wheelbase, 184 inches of overall length and 213 inches of overall extension with the bed extension, 78 inches in width, and 76 inches in height without the roof rack.
The bed wall also incorporates modular wheel chocks to secure bikes and configurable tie downs for ladders, large equipment and other materials.The Canoo Pickup Truck is built to be the new standard in function, form and utility — ready for work and the weekend.