This is the brand new Mansory F8XX! The base F8 Tributo becomes a whole new level of extreme with the full Mansory conversion including bodywork, interior, power, sound and the most insane paint colour too. Let's check it out and take a first drive!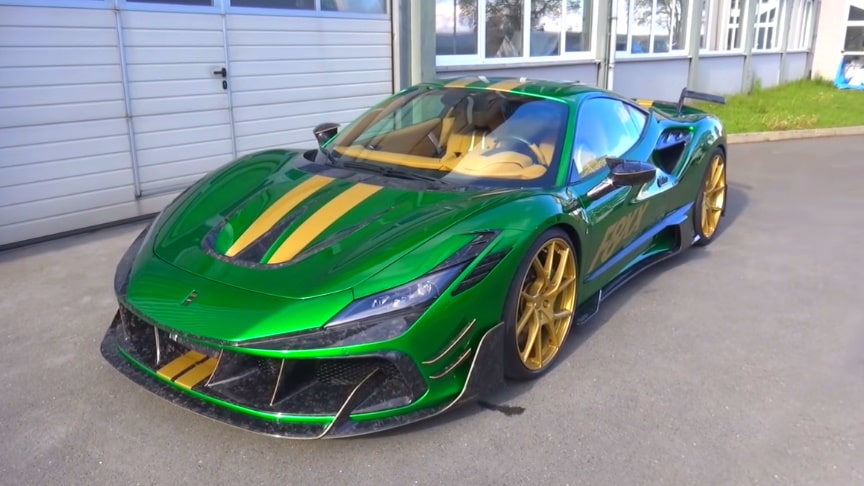 source/image: Shmee150
The Ferrari F8 Tributo is already quite the supercar, but Mansory are famed for turning all of the dials up and the appropriately named F8XX does exactly this. Finished in the stunning Catania Green; a deep multi-layered candy shade, it contrasts with both the gold accents and the exposed forged carbon fibre.
The Ferrari 3.9l TT V8 now makes 880hp and 960Nm (up from 720hp and 770Nm) and carries the soundtrack to match such a radical design.Finished entirely in house, Mansory are famed for their cars that certainly grab your attention and this does exactly that in every way.
Advertisement
The interior is also finished to the highest standard with bespoke details and touches throughout, even as far as the Tricolore on the key itself.After taking a look around Mansory's new introduction in the showroom, it's time to pull it out for a first drive to experience how raw and mad this car is./Shmee150