The Cardok CarLift was developed to enable customers to access their basement garages utilizing a lift rather than a ramp.It hides your car while allowing your guests to park their cars on the top deck. CarLift with rigid chains technology has no lifting limits. It is 100% electric and can move up to 0.15m/s.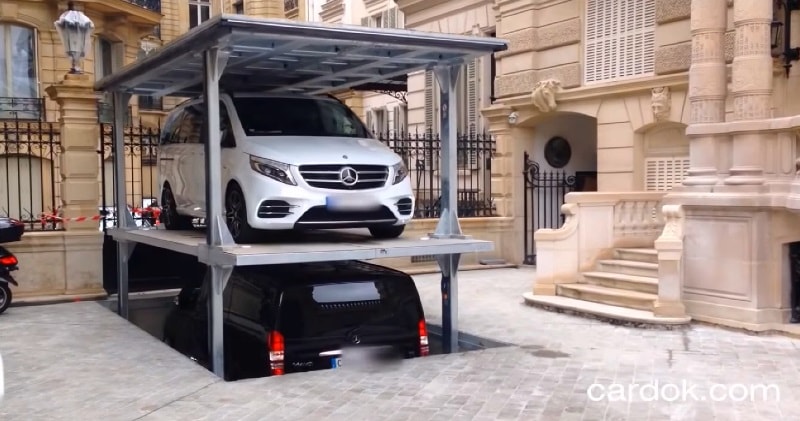 Simply place your car on that portion and use the remote to lower the platform. Your car will be safely placed underground and the driveway will look exactly as it did before.
The system incorporates a two-car lift designed to hold any production car, including luxury saloons and murdered out SUVs. It takes 30 seconds for the Cardok to completely open.
Advertisement
Easy to install for heights of a maximum of 3.1mNo wall mounting is necessary. It's fixed directly to the floor.Hydraulic scissors technology.Very quiet.Speed of 0.06m/s.Installation for heights of a maximum of 12m.No limit for size of platforms.No lifting limits.Possibility to install a Turntable on the top.Option to transport people in the vehicle.100% electric.