This is not a car. This is not a scooter. This is the Carver A new form of mobility. With the Carver you have got an electric, sustainable and compact vehicle. In combination with the unique tilting sensation is guaranteed to put a smile on your face!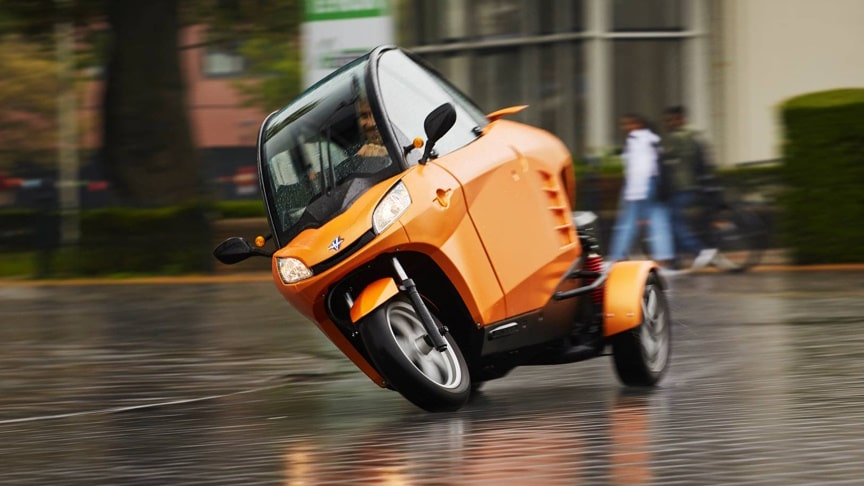 The Carver has been designed to be a small and compact vehicle. To achieve this, the Dynamic Vehicle Control (DVC) System was developed. This prevents the Carver from falling over while driving. The result is super handling, agility and stability in the corners.
With the 230V plug, you can charge your Carver at any power outlet. Do you prefer to charge at a charging station? Then you can purchase our adapter cable to be able to charge at any charging station.
Advertisement
Being only 2.89 meters long, 0.88 m wide, and 1.49 m (58.7 in) tall, it is also very convenient in urban traffic.Transport for 2 persons? Check. Space for a bag, groceries or working gear? Dubble check. The Carver offers all the space you need. It has a top speed of 45 km/h, and a range of 100 km. It has a max tilting angle of 40 degrees.