This is the big brother of V594 designed in a 5.99-meter version offering a maximum of space and the possibility of a spare bed for a child. A clever bathroom (with shower, washbasin and toilet) and spacious rear bed, which can be raised for more space.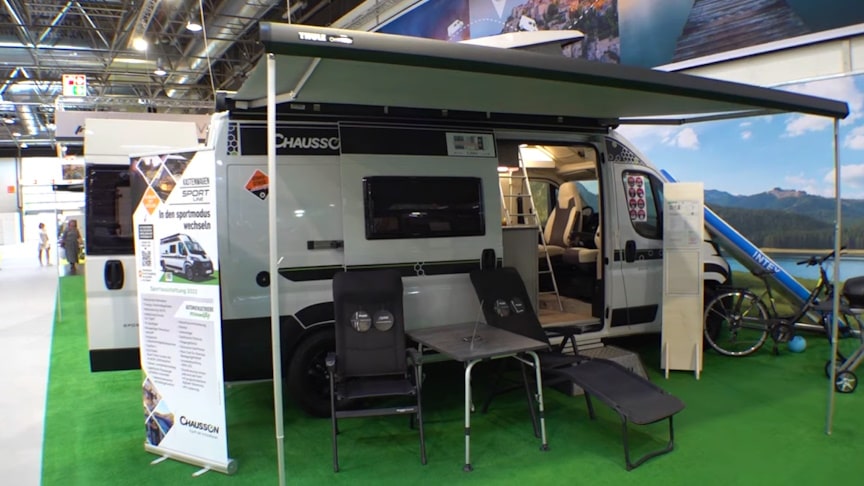 source.image: miniCampers
Certainly one of the most tested (and approved) layouts on the fitted van market.It stands on a Fiat ducato 2.3l 140hp Chausson V594Max Road line Vip 2021Very well equipped.
One plus of the V594 is that the cab works well as the second lounge area. Not only do the two front seats rotate, but there is a round coffee table to deploy here and a low-level cabinet makes a useful worktop for a laptop, or for snacks.For full dining there's a larger, rectangular table (also on a central pole) to use in conjunction with the rear settees.
Advertisement
The central kitchen comes with an oven and grill as well as a decent amount of worktop, thanks to an extension flap at the forward end. From 2 to 4 beds in transverse 140L/190l bunk bed, suitable for a family of 2 adults and 2 children Skylight fan, USB socket, possibility of removing the upper bed base.* Mosquito nets 🦟 and blackout blinds on all windows* Fridge, 2-burner gas stove.