Tiny houses also use far fewer materials to build, meaning that they remove fewer resources from the environment during construction.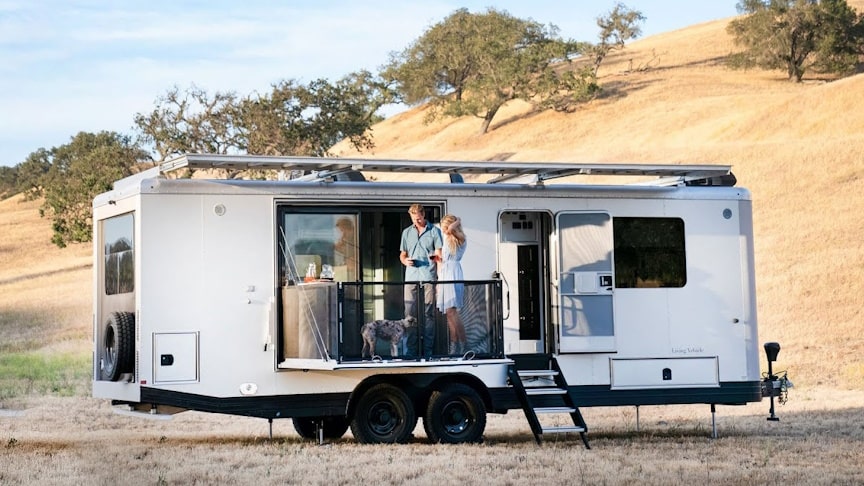 source.image: Tiny Home Tours
This one of a kind trailer was built by Matt, a innovative creator with a passion for sustainable living. This fully self-sustaining home is not only high tech, but absolutely stunning.
From the self-generating water tank to the fully electric kitchen, this home comes with everything you need & more. Not to mention, a spa style shower, spacious master bedroom, & our personal favorite, an epic balcony.
Advertisement
Beautiful, fully off-grid, smart, self-sustainable micro-unit, powered only by solar and wind energy. It allows you to stay in remote places out of reach of urban networks.