This is the funkiest concept car in the world, the Citroen Oli. This Citroen concept is absolutely incredible. It has completely vertical windscreen for material and cooling efficiency, it has innovative material on the roof that you can stand on, and it has an interior full of quirky details.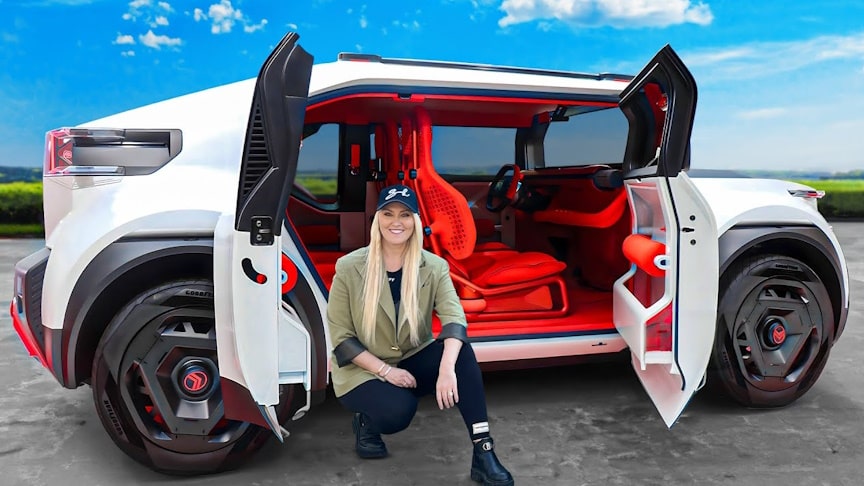 source.image(PrtSc): Supercar Blondie
Today, Alex shows you why the Citroen Oli is one of the coolest concept cars in the world!Certain non-structural elements of the body are made from honeycomb cardboard panels which present a 50 per cent weight saving over steel, while still being strong enough to support the weight of an adult. Watch the video from Supercar Blondie:
The panels are very rigid, light and strong – so strong that an adult can stand on them – and weight is reduced by 50 percent when compared to an equivalent steel roof construction.Those panels are used on the hood, roof, and, yes, in a sort of pickup bed, because this thing isn't just your usual hatchback.
Advertisement
The top speed is limited to 68mph as a result,the Oli's 40kWh battery is capable of an impressive-for-the-size 248 miles between charges, thanks to its lightweight setup.The Citroen Oli is also the first car to wear Citroen's new logo. The company adds that they are targeting a battery charge-up time from 20 percent to 80 percent in just 23 minutes.