Here it is folks, the Cizeta V16T Prototype is seen starting up and revving a few times at Canepa Motorsports! Many thanks to Chris for showing me everything and starting it up for me. I'm still coming down from this, what a rare opportunity!!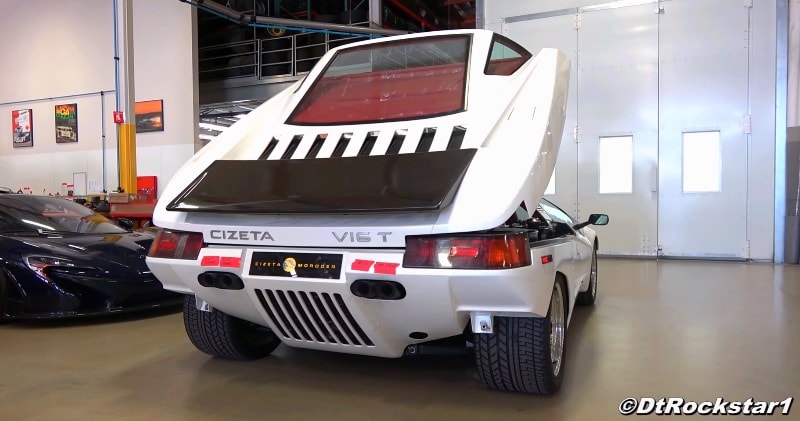 source/image: DtRockstar1
The Cizeta-Moroder V16T, now known as just the Cizeta V16T, is an Italian sports car (built from 1991 to 1995) created by automotive engineer Claudio Zampolli in a joint venture with music composer Giorgio Moroder and designed by the famed Marcello Gandini.It was the only product of the Cizeta company. It was developed by a group of ex-Lamborghini employees and initially introduced in 1988.//wikipedia
The V16 engine has 64 valves, eight overhead camshafts and produces 540bhp at 8000rpm, and a fraction less than 400lb ft of torque at 6000rpm.
Advertisement
The car was viewed from the beginning as an exclusive sports car, easily capable of achieving a top speed of 328 km/h (204 mph) and required just 4 seconds to accelerate from 0 to 100 km/h (62 mph), while at the same time equipped with many luxury features.