Whenever family and friends come together, you're likely to need extra sleeping accommodations. You don't have a traditional guest room? Never fear. There are plenty of ways you can DIY a guest bed in the space that you have. So go ahead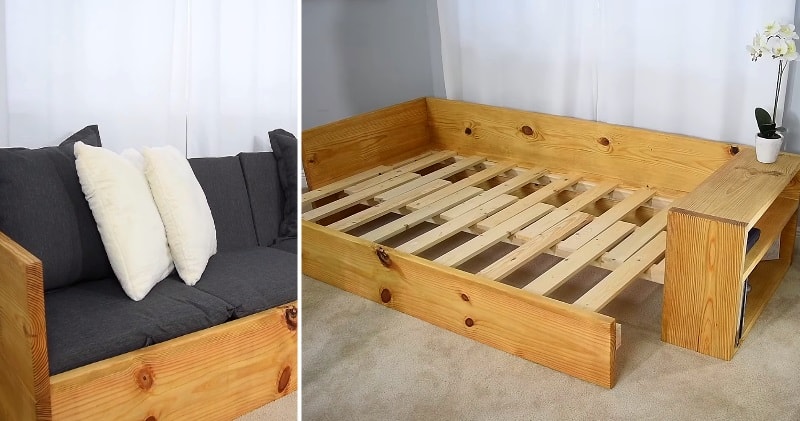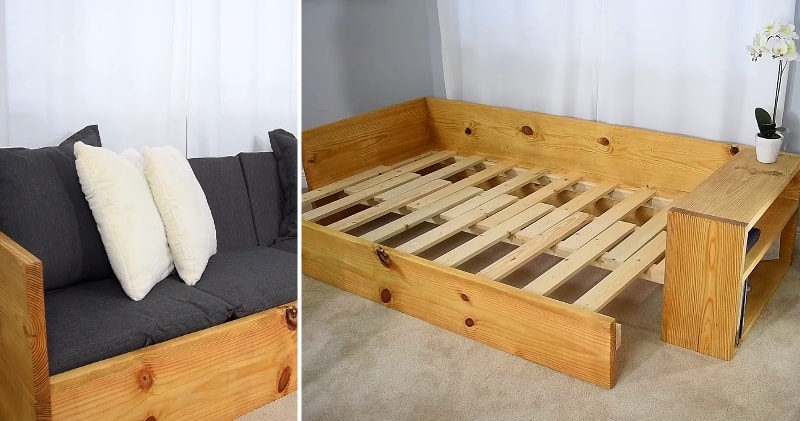 source/image: DIY Creators
But with a little creativity, you can design a space that welcomes guests when it needs to, but doubles as an full-Size bed immediately. Today on DIY Creators, I will show you how to make a Sofa that turns into a twin and a full-size bed.
For many years, space-saving sleeping options were limited to Murphy beds, sofa beds and bunk beds. Fortunately, innovative modern manufacturers have expanded on these basic designs to offer a range of stylish and smart solutions for more comfortable and flexible living.
Advertisement
This Sofa does double-duty as full-size bed and a sofa and includes built-in storage for added convenience. One of our most ingenious designs, the sofa works great in any bedroom, guest room, living room, or media room.
Materials Used
(6) Southern yellow pine (lumber)
(5) 2 by 3 lumber
(6) 1 by 4 lumber
1/2in dowels
lots Screws
Wood Glue
Danish oil