37.5® Technology gave climbers the best gear when they needed it most, mid-climb. And donated money to climbing organizations and national parks to use where it's needed most. The 37.5 is a company that creates textiles for adventure wear to regulate body temperature & odour.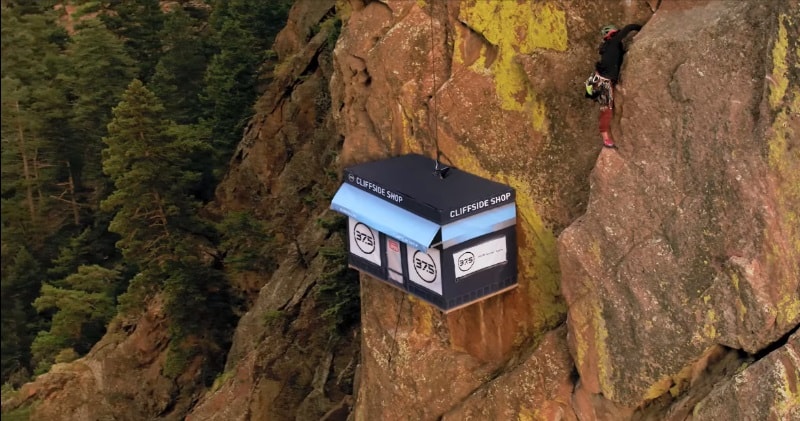 source/image: 37.5 Technology
The 6 by 10 foot store was assembled and was pulled up 300 feet and hooked onto the mountain. The cliffside shop could only be reached by climbing routes to the portaledge location.Watch the video by 37.5 Technology for more info.
Donations were made to the Access Fund and America Alpine Club to support their mission to provide access to public lands for climbing, and $100 was donated to the Action Committee for Eldorado for every climber that visited the shop or signed up for a membership to either organization.
Advertisement
Because the company's main goal is to raise environmental and cultural awareness, all stock in the pop-up shop is given away to climbers, and never sold.