The Fire Fighting robot COLOSSUS is a versatile technical support robot designed to intervene in incident areas.Able to operate in all types of terrain, this robot will assist the operator to: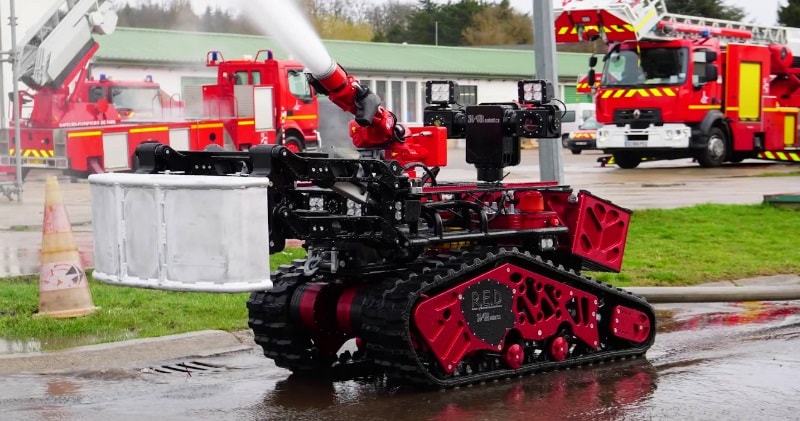 source/image: BSS Holland
Extinguish a fire, transport equipment, conduct a reconnaissance, allow day / night vision with video equipmentIt can easily accommodate many options.//via  BSS Holland
COLOSSUS was chosen by the Fire Services of Paris to assist the intervention teams.The COLOSSUS Firefighting Robot can move over various terrain.
Advertisement
It can move equipment and conduct surveillance. It supports day/night vision video equipment. The machine can carry 500kg loads. It delivers 2 x 4000W of power.