Built purely as a show car, the Modulo did not ran when parked. But after years of work, she finally does, for the first time since 1970.The Ferrari 512S Modulo was never meant to be driven.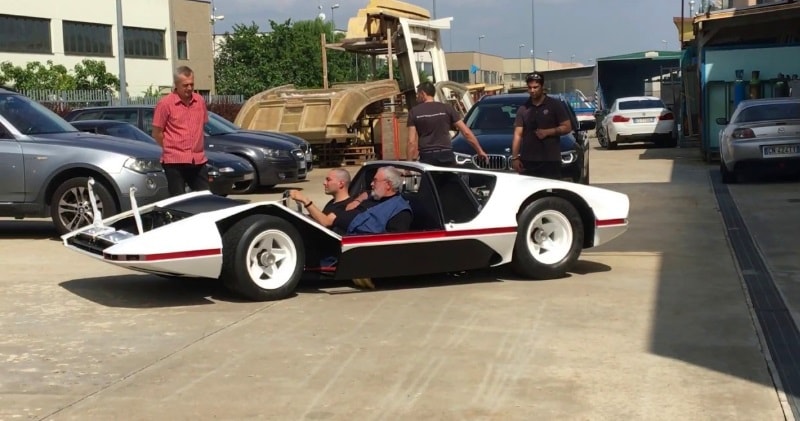 source/image: Máté Petrány
The Modulo is a highly futuristic concept sports car designed by Paolo Martin of the Italian carozzeria Pininfarina.The design is very cool with partially enclosed wheels and tired and massive windows./wikipedia
The Modulo has an extremely low and wedge-shaped body, with a canopy-style glass roof that slides forward to permit entry to the cabin of the car.
Advertisement
All four wheels are partly covered. Another special feature of the design are 24 holes in the engine cover that reveal the Ferrari V12 engine which develops 550 hp to propel the Modulo to a top speed of 350 km/h and from 0–60 in 3.1 seconds.