Have you ever scrolled a scroll wheel and wondered how it scrolls? Scroll is a rather strange word, isn't it? Anywho, in this video, we're going to explore the inside of a computer mouse and look at two different scroll wheels: an optical rotary encoder, and a magnetic rotational position sensor.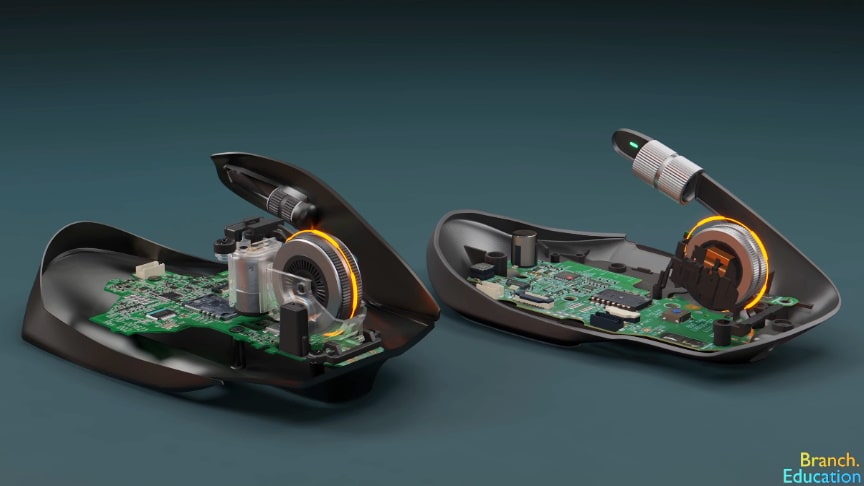 source/image(PrtSc): Branch Education
And see how they are used to measure up and down rotational movement in a computer mouse scroll wheel. We're also going to explore the push button under the scroll wheel as well as the free-spinning vs. ratchet mode of the scroll wheel.
It is often made of hard plastic with a rubbery surface, based around an internal rotary encoder.Sometimes wheel can be pressed left and right, which is just two aditional macros buttons.
Advertisement
The wheel is often, but not always, engineered with detents to turn in discrete steps, rather than continuously as an analog axis, to allow the operator to more easily intuit how far they are scrolling.Scroll wheels are prevalent on modern computer mice and have become an integral part of the hardware interface.