When you go to buy your travel trailer, one of the things you want to think about is the layout of the RV.If you will be living in your camper fulltime, then you want to be sure to find an RV that suits your lifestyle and your spacial needs.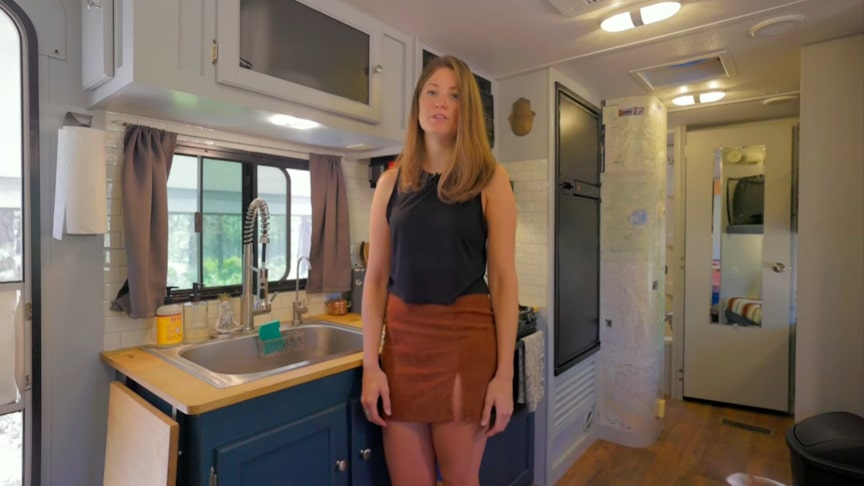 source.image: Tiny Home Tours
Steve and Raena decided it was time for a change when Steve was let go from his job. Where most people expected sadness to come from this, Steve and Raena only saw opportunity.Watch the video from Tiny Home Tours:
Their shared love for the outdoors inspired them to move into their trailer and they are now full-time, traveling musicians.
Advertisement
Their home features a spacious remodeled, kitchen with a double wide sink and U-shaped dinette. Additionally, they have a bathroom, main bedroom, guest bed, & living room.