The Rimac C_Two is undergoing a massive program of crash-testing alongside hundreds of other official assessments as a part of its global homologation process. We decided to bring you along on our journey, showing you everything – even the tough-to-watch crash tests.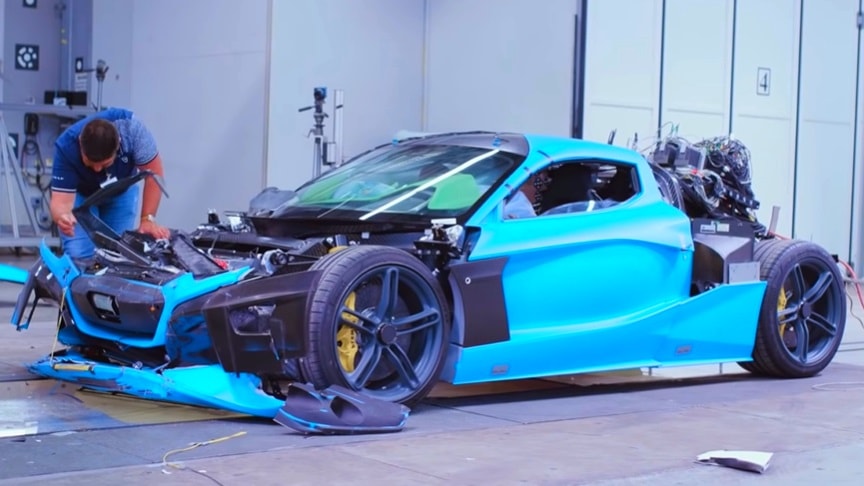 source/image: RimacAutomobili
The C_Two is the world's fastest production electric hypercar. Designed, developed and manufactured at Rimac's Zagreb HQ in Croatia, the C_Two bends the rules of driving and motion.
The Rimac C_Two has four electric motors with a combined output of 1,914 horsepower.There's a pair of single-speed gearboxes on each of the front wheel motors, and twin-speed gearboxes on each of the rear motors.The bespoke dual permanent magnet, oil-cooled electric motors offer instant response, more than 97-percent efficiency, a near-limitless and maintenance-free operating life and maximum torque from zero rpm.
Advertisement
Performance is on tap from zero, with 2300 Nm of torque instantly available. With its immense power density and lightweight construction, the C_Two is capable of 0-60 in 1.85 seconds and can hit a top speed of 258mph. We are currently finalizing the development of the C_Two ahead of its production in 2020.