I made some fired clay bricks as an experiment to see if I could make a permanent, waterproof, building material. A brick mold was fashioned from clay and then fired in existing kiln. This was then used to make bricks formed from clay from the creek bank.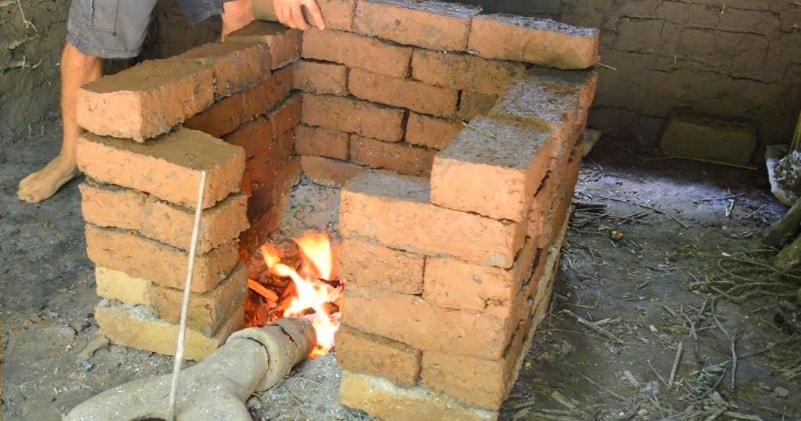 source/image(PrtSc): Primitive Technology
These bricks were then stored in the hut I built last episode to dry. Using half the hut I could fit 40 bricks. These, when semi dry, were then stacked around the fire to dry out. A small kiln was then assembled from un-fired bricks and used to fire 4 bricks as an experiment.Primitive Technology
It was about 50 cm tall and 25 cm square in cross section. The fired clay bricks were water resistant, they didn't dissolve when submerged in water. I will use these bricks to make a larger kiln and hopefully larger huts later on. I estimate that a kiln with a 50 cm cube ware chamber could hold 40 bricks without being so cramped the flames can't get through.
Advertisement
The good thing about using bricks to make kilns is that they can be constructed quickly without waiting for the layers to dry, they only crack along the joints between bricks while remaining structurally stable, they can be disassembled and built elsewhere or they can be reconfigured/enlarged to make different types of kilns. Repairs are also possible too.Primitive Technology