Amazing video of a young male lion crossing the Sabie river when a crocodile suddenly decides to attack!Taken on the H10 bridge near Lower Sabie in the Kruger National Park in South Africa.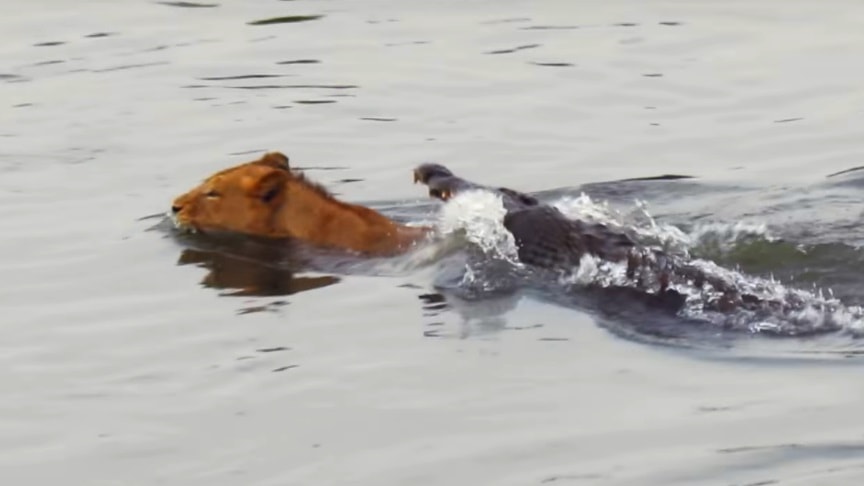 source/image: Kruger Sightings
Moments after the lion steps foot into the stream, a large crocodile who had been hiding in the water emerges and begins to pursue him.Watch the video from Kruger Sightings:
Onlookers can be heard exclaiming as the crocodile closes in on the lion, before it clamps its jaws around the lion's neck and drags it underwater.
Advertisement
Luckily for the big cat, however, he's quick enough to escape the croc's jaws apparently unscathed and swim to safety.This particular cat will probably think twice before getting into the river next time.Anything can happen when lions and crocodiles cross paths.