We've all heard the saying good things come in small packages. Well, this very cool little V8 80cc model engine allows that statement to ring true!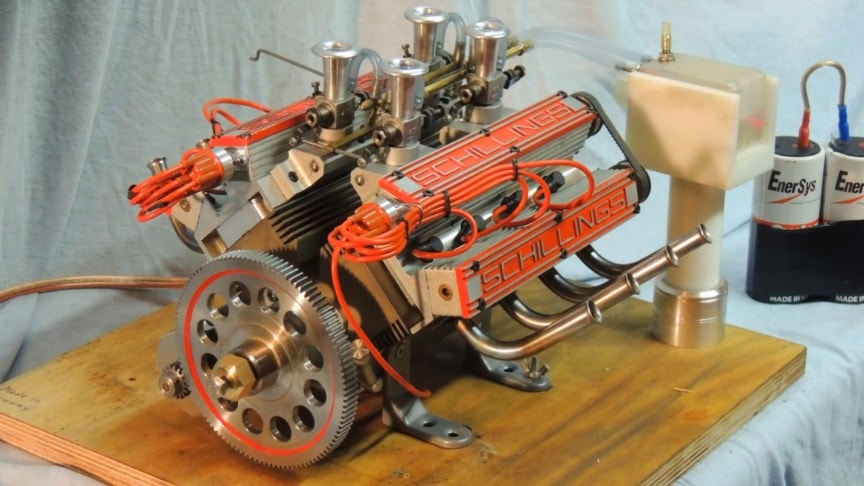 source/image: Werner Siata
This is not just a model that look like engine, this is a real running engine. This Schillings V8 Mini Model engine runs on methyl fuel. Check out the video below and turn up the volume!
It has glow plug ignition and free wheeling electrostarter powered by Lipo 5000mAH 2S.The roar this tiny thing lets out is nothing short of lion trapped in a kittens body. It sounds awesome and runs like a top.
Advertisement
The heads even feature large oval intake ports and "D" shaped exhaust ports like you would find on a full-sized V8 engine..All factory Schillings V8's are rare, this one is the rarest version. It's a 80cc currently fitted with NGK spark plugs, two distributors and the ignition wiring.It would look great in a museum, model aircraft or model car.