In this video I check out a 1966 Chevrolet C/10 Pickup Truck I found at the 2019 SEMA Show in Las Vegas NV. What a cool truck.It is not a in your face kinda custom.It's a subtle kinda cool.The color is hard to describe.I would say gray. But at certain angles it has a green cast.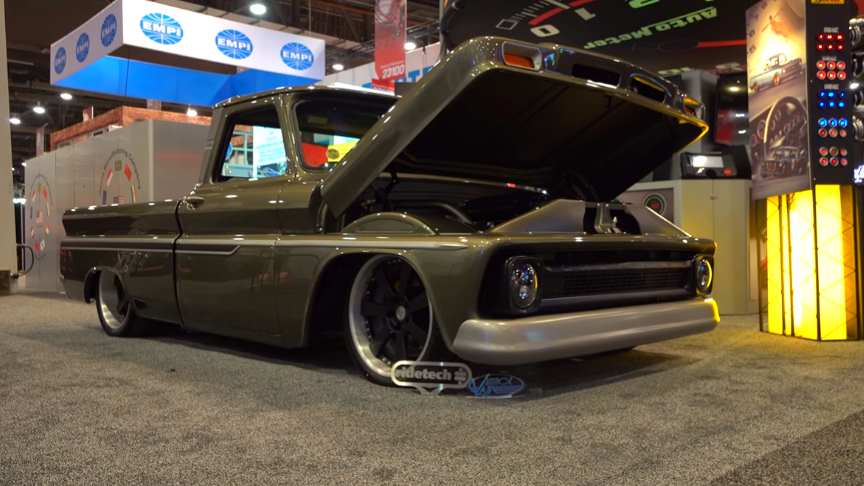 source/image: ScottieDTV
It's a earth tone color and this 99 Chevy C/10 from SEMA wears it well.It still has most of it's factory trim if not all but it has been refinished and made to look and fit much better than factory.The interior in this 1966 Chevrolet C/10 from from the 2019 SEMA Show is all custom of course but it still has a truck feel about it, slightly aggressive.
With a nice splash of class mixed in for good measure. The interior fits the build really well and I dig it!..Wheels are always a personal choice and no one set will please everyone.But the wheels they chose to run on this 1966 Chevrolet C/10 work for Me.
Advertisement
Stance is king and they have this truck laying on the ground just as it should..imho. The next generation of Chevrolet C/10 Pickup Trucks get all the attention but this 1966 Chevrolet C/10 Pickup Truck from the 2019 SEMA Show can hold it's own against any street truck out there. Very cool for sure./via/read more: ScottieDTV