PART Volkswagen, part camper – the 'Super Bugger' might not be your typical choice of car. But Canadian couple, Bill and Sandra, take great pride in owning this unique, rear converted camper vehicle that combines a VW Buggy and an RV into one.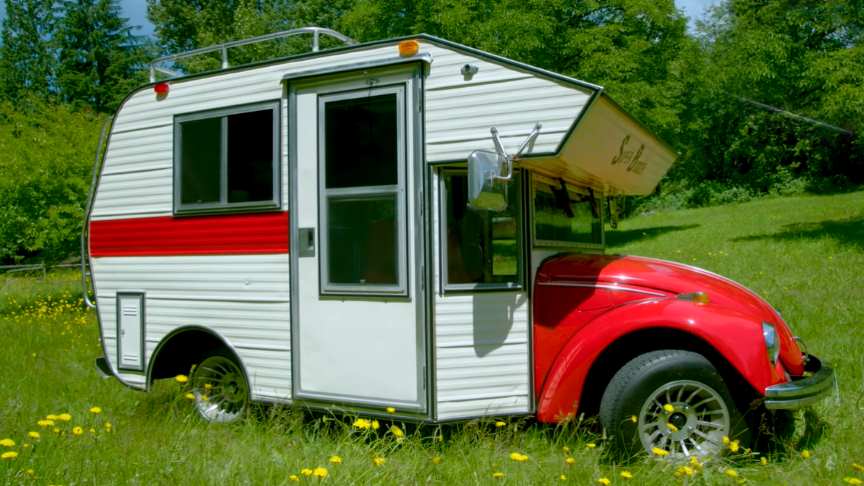 source/image(PrtSc): Barcroft Cars
Back in the 1970s, a Californian company had the bright idea to convert the humble box into a piece of art – and they named it a 'Super Bugger' – it was later sold for $6,000.
Sandra inherited the bugger after her father's death, who bought the car back in the 80s. Speaking of her rare vehicle, Sandra told Barcroft TV: "She is my little girl, she is precious to me. It's a fun vehicle to drive around!"
Advertisement
The camper is poqered by a four-speed manual gearbox which pairs the 1.6-liter four-cylinder engine in the rear, which makes 60 horsepower.Many of the VW's parts are original, such as the wheels, though the windshield wipers aren't. Inside, the car featured a pull-out bed tucked into a space above the cab, along with faux wood paneling and a ton of shag carpet. It also housed a stove, sink, ice box, water tank./Barcroft Cars