Check out what I found at the 2018 SEMA Show.A 2013 Chevrolet Silverado pickup that has the look of a old school K-5 Chevrolet Blazer from back in the day.It's a mix of somethings from the GMC Yukon.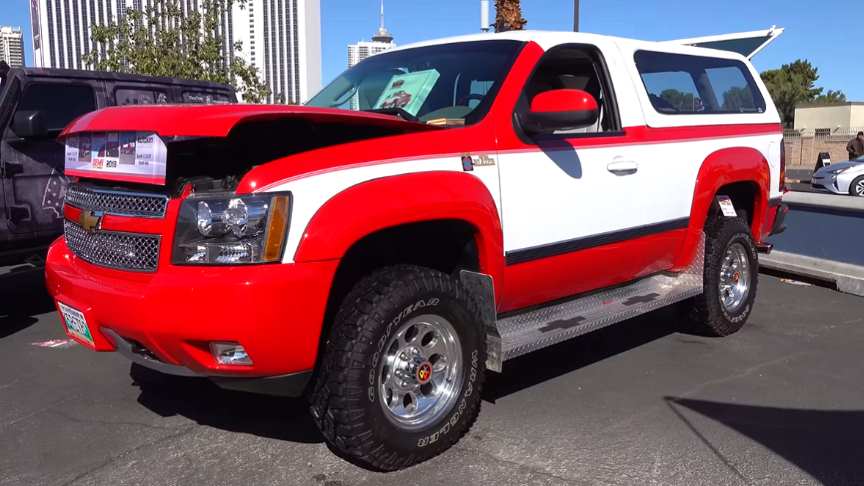 source/image: ScottieDTV
The Chevrolet Silverado. The GMC pickup.And then some extensive fabrication.A custom truck cap.And a lot of work on the interior. Watch the video from ScottieDTV for more info:
The outside wouldn't work if they didn't bring it all together with the interior..Not sure there was much done under the hood.Looks like that is pretty much how it came from General Motors.
Advertisement
There is a lot of hand built craftsmanship in this custom retro Chevy K-5 Blazer from the 2018 SEMA Show..I thought it was cool and I am sure You will to.Check it out!!!via: ScottieDTV