Hydraulics usually power giant machines, from bulldozers to airplanes. But can they power a bicycle.Yes they can.In this video
colinfurze decided to buld a bicycle frame out of hydraulics.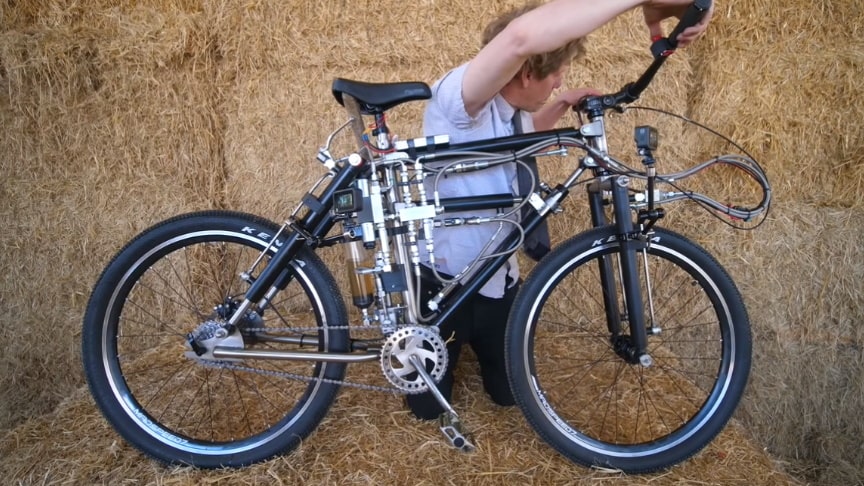 source/image(PrtSc): colinfurze
Its frame is made out of hydraulic rams, which can be adjusted in length so the bicycle can stretch, shrink, and grow while riding it. Watch the video where Colin Furze builds a custom bicycle using hydraulics as the frame:
To adjust the geometry of the bike on the fly colinfurze uses a small motor and pump which uses hydraulic fluid to lengthen or shorten the frame of hte bicycle such as the top-tube, down-tube, forks and seat stays.
Advertisement
In this project colinfurze demonstrates how important bike geometry is and how it can drastically change the characteristics of a bicycle. There's some amazing engineering and design put into this bike. /colinfurze